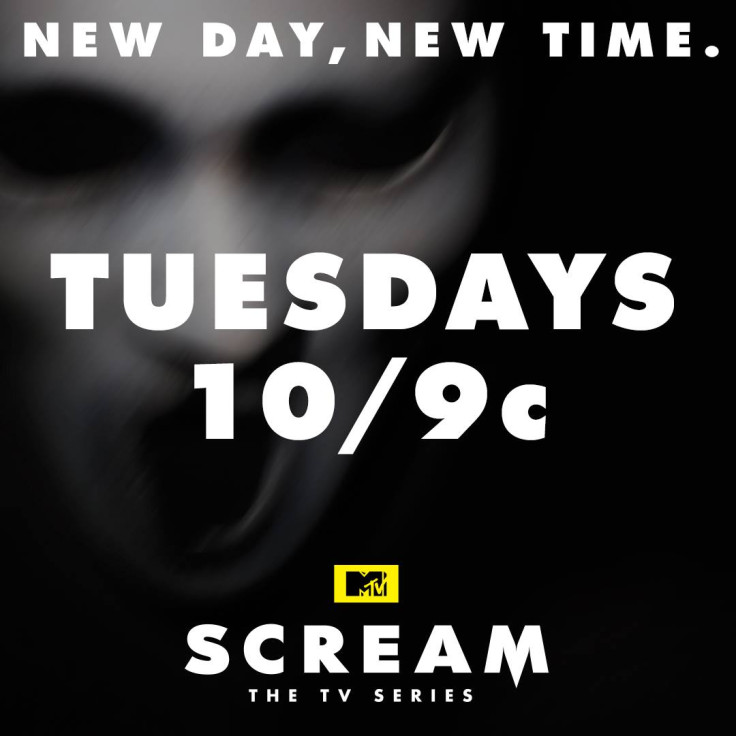 Scream is all about shrill and spooky momentum this week, before the psychopathic killer claims his next victim on Tuesday, 5 July. Episode 6 has been named after the 2001 horror movie Jeepers Creepers, which features Gina Philips and Justin Long as Trish and Darry respectively.
The movie narrates the story of the siblings and their encounter with a flesh-eating creature, and in keeping with this plot, MTV might introduce some similar horror and drama in the lives of the Lakewood 5 this week.
The episode will air on 5 July on MTV at 10pm EST. Click here to watch it live online on the official website in the US.
The trailer for the upcoming episode brings back the psychotic killer from last season – Piper Shaw – who before breathing her last had revealed one major bit of news to Emma.
"The last thing that Piper said to me was that she had one more surprise," Emma recalls as she and Noah narrow down their suspects for Piper's accomplice.
Tuesday's episode seems to be making some big revelations in this case, as Noah confides to Emma, his suspicions regarding Audrey and lists her as a "prime suspect" on the pin-board given her indifferent attitude has irked him since the start of the season.
However, his hunt for the accomplice might cost the Lakewood teenager his life as he takes it upon himself to meet the motel staff Eddie and collect more evidence. Another teaser video shows the tech-geek standing outside a creepy building, probably waiting for Eddie to turn up.
Watch the trailer for the upcoming episode here:
Not only is Noah alone in the secluded building, but all his efforts to contact Emma have gone in vain. He does muster some courage and proceeds, but soon turns back around after getting psyched by the scenario.
Unfortunately, bad news is waiting for him in the back seat of his car – another masked killer. Is this the end for the Lakewood teenager?
To find out what happens to Noah, watch Scream this Tuesday on MTV.