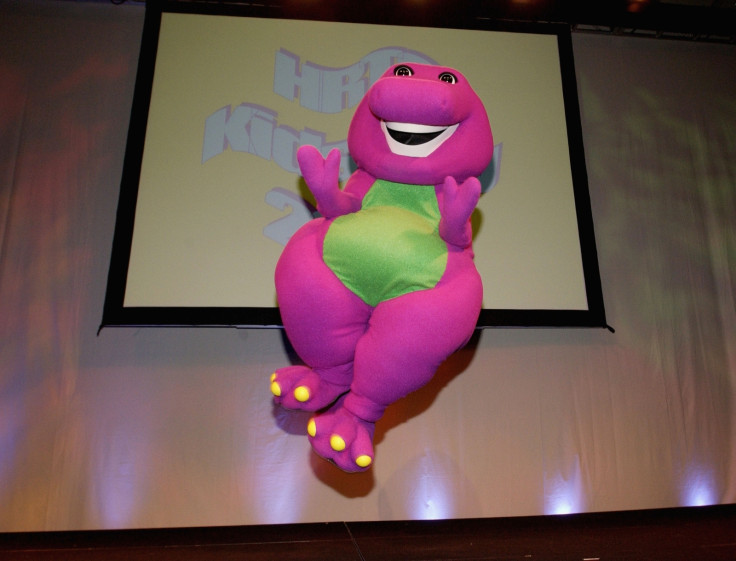 David Joyner, the actor who played the beloved children's character Barney the Dinosaur, is now a tantric sex coach.
From 1991 to 2001, Joyner played the purple character on the PBS show Barney & Friends. But in 2004 his career took a U-turn, and he went from a wholesome presenter to the founder of TantraHarmony.com.
A tantric massage session can last between three to four hours and will set clients back $350 (£246, €282). Joyner's services are only available to female customers, Vice reported.
The 54-year-old told the news website that he sees parallels between his current job and the one he held at PBS.
"Before I got into the [Barney] costume, I would pray and ask God to allow his loving divine spirit to flow through me through the costume and let that draw the kids. That energy would always draw them in," Joyner said.
So what exactly is tantra sex?
What are the origins of tantric sex?
Tantric sex originates from tantra. In Sanskrit, the liturgical language of Hinduism, tantra has connotations of expanding as well as looming and weaving, and is a broad, esoteric term.
Dating back to the first millennium AD, the word has origins in Hindu and Buddhist traditions and describes a spiritual practice or technique. Theories of tantra later influenced religions such as Jainism, Sikhism, Tibetan Bon, Daoism and Japanese Shinto, according to the Oxford Research Encyclopedia. There was a renaissance of tantric traditions in the 20th century, leading to its popularity in the West.
"Tantra is a spiritual science of consciousness. Its goal is to liberate us from the unconscious programming that keeps us from recognising the divinity in ourselves and all beings," Matthias Rose, a tantra educator with the Source School of Tantra and founder of the Moksha Tantra Center in Seattle, told Vice.
What is tantric sex, then?
Tantric sex, or neotantra, is a Western interpretation of tantra philosophy and ties in with New Age ideas of chakras - supposed energy points - in the body. Such ideas have no known scientific basis.
It grew in popularity in the 1960s after people like early twentieth century British Orientalist John George Woodroffe imported tantric ideas from India.
Devotees say sex has a profound effect on what they claim is the body's energy flow. Penetration of the penis and vagina is regarded as a "full union", although it is believed that energies can also pass through clothing. Subsets of tantric sex, like tantric massage, promise to align and tap into these "energies" as a means of enlightenment.
The goal in tantric sex and massage is to be in the moment and ride the wave of sensation, Dawn Cartwright, a tantric instructor in Los Angeles, told Marie Claire.
At his practice, Joyner offers services including chakra massage that cause "mindblowing orgasms", according to Vice.
His website states that tantric sex aims to connect the "mind, body and spirit together as one, in perfect harmony" and achieve "higher and more blissful state of awareness to your sexuality, and who you are as a spiritual being".