The WhatsApp voice calling feature is available for some BlackBerry 10 devices, which are running the beta version from the BlackBerry Beta Zone.
Several Crackberry forum members have confirmed the feature, which allows a user to call other WhatsApp users through the app using data services.
"This is the version (2.11.1255.2). Updated from Beta zone few days ago. I knew the 'salamander whisper' clue in the description thing has some kind of a meaning. And on the initial install, it didn't show the call tab. Only today when I was replying to my friend's message, I notice the call tab on the top right of my friend's profile view," confirmed a forum member who has the feature on his BlackBerry Passport.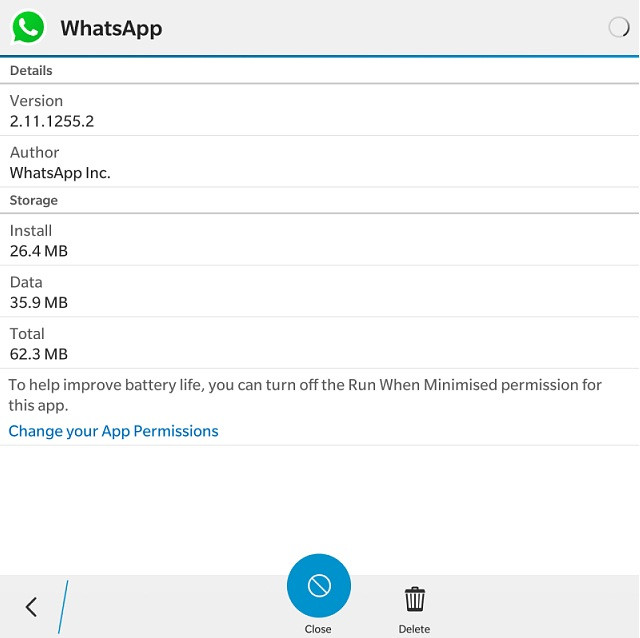 WhatsApp version 2.11.1255.2 is not showing up for all users, but there are a few workarounds through which you can get the calling feature. It is still in the beta version.
If a WhatsApp user has this feature enabled in his or her account, the user can call you up and it will appear for you as well. But this does not work in all cases.
"Someone who already has that feature can invite you (call you) and automatically you will have that feature," said a forum member.
Earlier this month, a Redditor announced the availability of the WhatsApp beta version for some Android users. Following this, a WhatsApp spokesperson revealed to Mashable that the company was testing the feature with a small group of Android users. There is no official word as to when the feature will see a wider roll-out.
Speaking at the Mobile World Congress event last year in Barcelona, WhatsApp chief executive-Jan Koum announced that WhatsApp users would be able to make internet calls through smartphones in the second quarter. He added that voice service was expected to be available first on Android and iOS operating systems and on other platforms like Windows Phone and BlackBerry later.