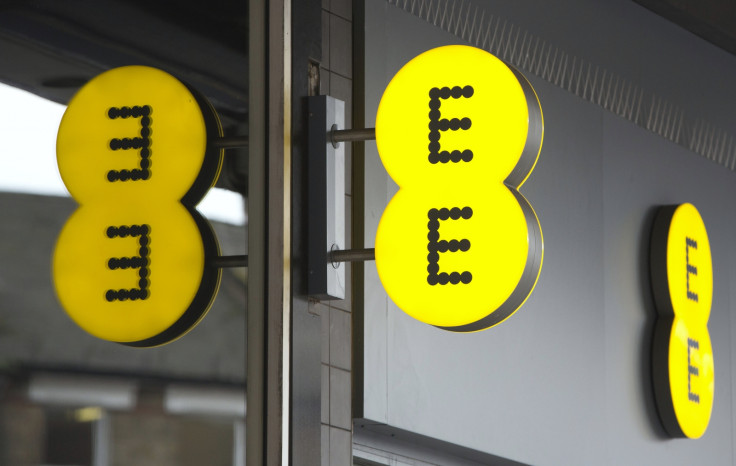 EE has again been crowned the highest-performing mobile network in the UK by RootMetrics, a company that performed over one million tests across 100% of the country over the past six months.
RootMetrics covered 23,778 miles of the UK's roads and conducted 1.1 million tests, including 1,484 indoor tests, to determine which network has the best overall performance, reliability and speed, plus internet, call and text performance.
EE came out on top in all six categories for the first six months of 2015, as it did for the second half of 2014. But where in 2014 EE had shared the top spot with Three in the reliability and call performance tests, this time around the network won every test outright.
Three was found to be the second best network for overall performance, with Vodafone third and O2 fourth of the four networks tested by RootMetrics. Three came second in five of the six categories, falling to third in the network speed contest, overtaken by Vodafone.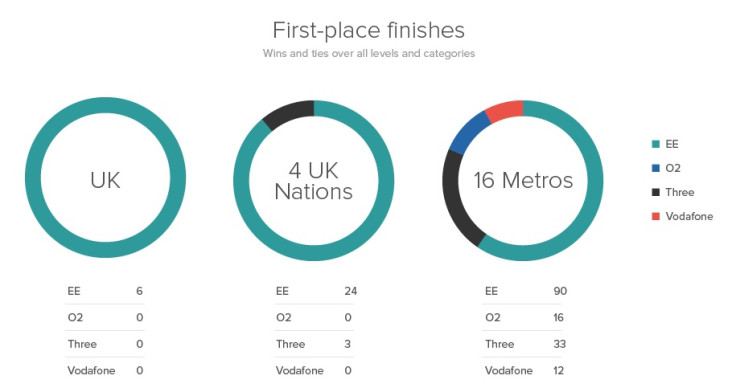 O2 finished last in four of the six categories, including overall performance, network reliability and network speed. O2 tied with Vodafone for last place in the text performance category, while O2 finished third and Vodafone fourth in the call performance test. But the news is not as bad for O2 as it first appears. RootMetrics explains: "It isn't necessarily that O2 is seeing any degradation in service – the other operators simply appear to be improving at a faster rate."

Three's reliability was praised by RootMetrics as "a hallmark of the network", but was criticised for its 4G rollout being slower than others. It said: "Other operators continue to advance 4G rollouts faster than Three and that difference is starting to show in our speed results at the UK level."


Although it failed to win any of the six categories, Vodafone was said to still show "signs of improvement that could bode well for consumers moving forward. Vodafone improved in both our speed and overall performance categories in this round of testing, leapfrogging Three to finish second in speed and jumping over O2 to claim third in overall performance".
Vodafone's 4G coverage was praised for performing "strongly... continued 4G rollouts and network investments will likely make Vodafone an operator to watch out for".
A race closer than it looks
EE's dominance is partly down to it entering the 4G era ahead of its rivals, having been granted permission from the regulator Ofcom in 2011 to recommission old mobile spectrum previously used for 2G calls and texts, making it suitable for 4G. It launched its 4G network several months ahead of Vodafone, O2 and Three, much to their dismay. But as all four networks stretch to cover the entire country and boost speeds, RootMetrics sees the gaps in performance narrowing.
"Looking beneath the surface of the UK results, however, shows a closer race, especially in areas where all four operators have wide 4G footprints. As 4G rollouts continue and the networks mature, we anticipate that the mobile performance race will tighten," the company said.
A spokesperson from Three said the company "appreciates the role that independent tests play but we focus on direct feedback from customers who consistently tell us they are happy with the performance of the network. That performance will improve further with our continuing 4G rollout, the upcoming launch of VoLTE [voice over LTE] and the deployment of low frequency spectrum".
Vodafone told IBTimes UK: ""We are pleased to see that this report recognises the benefits our customers are getting with our investment in another £1 billion in our network and services this year, following a similar investment last year."
An O2 spokesperson said: "We design, build and run our network based on our customers' experience, which we monitor and analyse daily to enhance our network for customers. Compared to the 1.1 million tests Rootmetrics carried out in H1 2015, we conducted over 9 million tests on O2 mobile data and made almost 1.2 million test calls over the same period."
The full report can be read on RootMetrics' website.