The White House Correspondents' Dinner did not hold back in attacking US President Donald Trump, with host Hasan Minhaj targeting the Republican's stance on immigration, free speech and alleged collusion with Russia, while the absent president attacked the press at a campaign rally in Pennsylvania.
Opening the ceremony at the Hilton hotel in Washington DC, comedian Minhaj, senior correspondent on comedy Central's The Daily Show With Trevor Noah, wasted no time in ridiculing the incumbent president – as in common practice at the event.
Minhaj made particular reference to Trump's decision to skip the event, the first president to do so since Ronald Reagan in 1981, while he recovered from an assassination attempt.
"Welcome to the series finale of the White House Correspondents' Dinner," he began.
"My name is Hasan Minhaj, or as I'll be known in a few weeks, number 830287," a dark reference to the administration's struggles with the historical realities of the Holocaust, and Trump's ill-fated selective immigration ban.
Moving on to the administration's ties with Russia, for which Trump is under active FBI investigation, Minhaj said: "We've got to address the elephant that's not in the room. The leader of our country is not here. And that's because he lives in Moscow," he later stated, adding that Trump was probably, "in Pennsylvania, because he can't take a joke".
The abrasive introduction allayed fears Minhaj could be swayed by alleged pressure from the White House Correspondents' Association to desist from jokes about Trump, claims its president Jeff Mason denied.
Actor Alec Baldwin also made a brief appearance in character as Trump, following his success with the Saturday Night Live impersonation.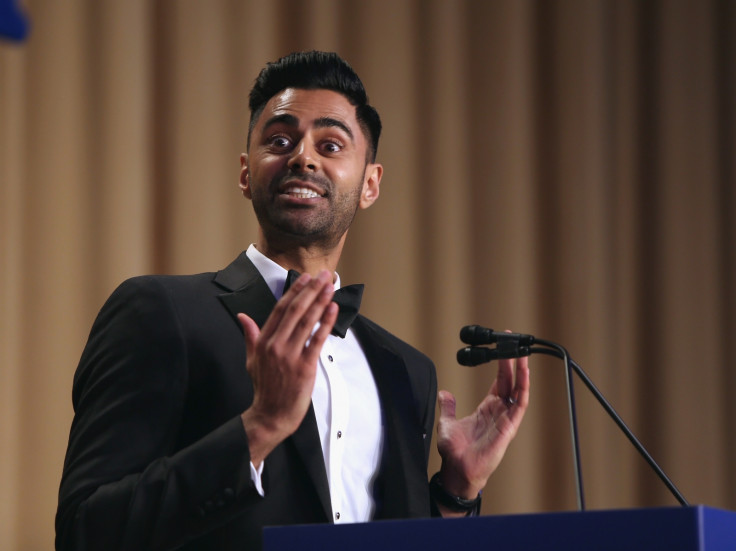 Battle to protect First Amendment rights rages
The former business mogul himself, speaking at a Pennsylvania rally to mark his first 100 days in power, used the opportunity to again attack the press – perhaps expecting the backlash.
"A large group of Hollywood actors and the Washington media are consoling each other in a smart ballroom in our nation's capital right now," Trump shouted, to a chorus of boos.
"They are gathered together for the White House Correspondents' dinner, without the president.
"I could not be more thrilled to be here 100 miles away from the Washington swamp with a much much larger crowd and much better people."
His stance, fulfilling his carefully crafted election image as the everyman outsider, free from the bubble of Capitol Hill, echoes his previous unsubstantiated claims that media critical of his administration are "fake news".
In response, Watergate reporters, Bob Woodward and Carl Bernstein gave a solemn speech:
"Like politicians and presidents sometimes, perhaps too frequently, we make mistakes and go too far," Woodward said.
"When that happens we should own up to it. But the effort today to get this best obtainable version of the truth is largely made in good faith. Mr President, the media is not 'fake news'."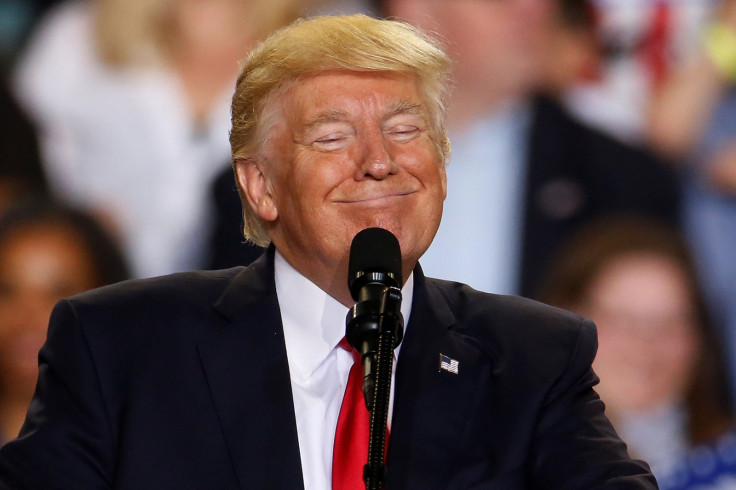 But it was Minhaj who left the greatest impact, temporarily breaking from his comedic routine to give an impassioned plea about freedom of speech and American values of liberty,
"We are in a very strange situation where there is a very combative relationship between the press and the president. But now that you guys are minorities, just for this moment, you might understand the position I'm in. It's the same position a lot of minority kids feel in this country.
"Do I come up here and just try to fit in and not ruffle any feathers? Or do I say how I really feel because this evening is about celebrating the first amendment and free speech?"