The human rights of Norwegian mass murderer Anders Breivik have not been violated, an appeals court ruled.
Far-right terrorist Breivik has been kept in near-isolation in a three-room cell since he was found guilty of murdering 77 people in 2011 and was sentenced to 21 years in prison, the maximum sentence in Norway. In March 2016, he sued the government claiming that they had exposed him to "inhuman, degrading treatment" in breach of the European Convention on Human Rights.
Today (1 March) the Norwegian appeals court ruled that Breivik's treatment in prison did not violate his fundamental human rights and that the strict security measures were necessary as "there is a high risk that Breivik will resort to violence in the future."
He was also at risk of being attacked by other prisoners if released from confinement, the court added.
Breivik took Norwegian authorities to court in 2016, protesting against his strict isolation regime. At a court hearing in March 2016 he complained about his lack of visitors, the cold coffee and the microwave meals he was served, which he described as "worse than waterboarding."
His lawyers argued that the decision to keep the mass murderer in complete isolation, away from other inmates, and allowing only a couple of people to visit him, had been detrimental to his mental health.
"There are no clear indications that Breivik has been subjected to isolation damage during his prison sentence," the court heard.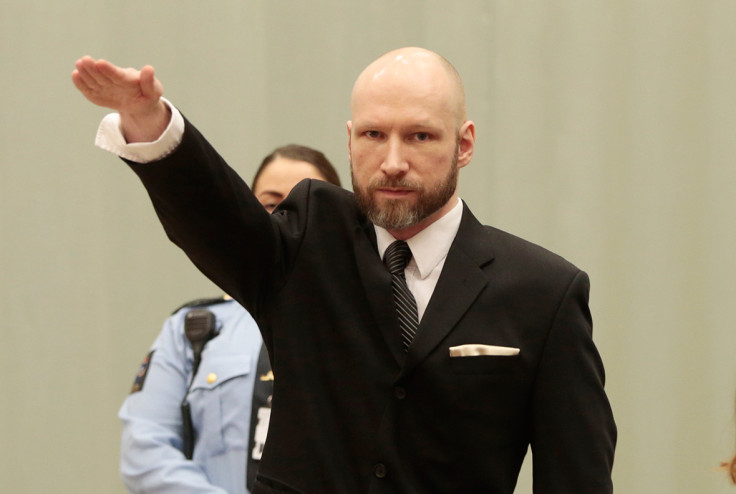 Last year a district judge ruled that Breivik's solitary confinement was a "degrading and inhumane" form of punishment.
"The prohibition of inhuman and degrading treatment represents a fundamental value in a democratic society. This applies no matter what - also in the treatment of terrorists and killers," judge Helen Andenaes Sekulic ruled.
The families of the victims killed by a bomb in Oslo and in the mass shooting on Utoeya island expressed shock at the verdict.
One of the survivors of the shooting, Eskil Pedersen, told Norwegian broadcaster NRK that it felt "like being punched in the gut that the perpetrator won such a public victory."
Survivors and families of the victims welcomed the appeals court verdict. We're very relieved," Lisbeth Roeyneland, head of the main support group, told Reuters. "I hope we don't hear any more about that terrorist for many, many years."