Natasha Prince has alleged that magician David Blaine raped her at a private home in London's Chelsea neighbourhood, forcing her to leave her career as a promising fashion model with a bright future. The incident allegedly taking place in the summer of 2004, months after her 21st birthday.
Scotland Yard are currently investigating an allegation of rape, although it does not provide names in an ongoing investigation. Blaine's lawyer has denied all allegations.
Prince told the Daily Beast that she quit modelling soon after the rape incident took place.
She said: "I quit modelling very early ... After this happened, I didn't want to go out, and I didn't want to go to my castings. I wouldn't get the job because now I was insecure."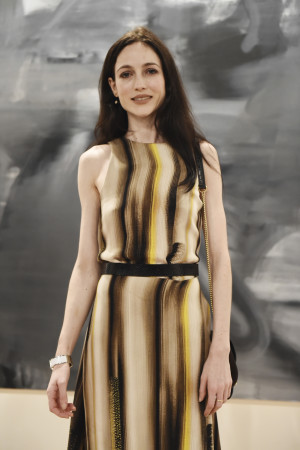 Today, Prince works as an art dealer in Manhattan, New York. Her Instagram account is private and she's kept herself to herself for all these years.
She was born in England to a middle-class family with a Liverpool businessman father. She got a taste for the modelling world briefly at 15 before working full time at 18 when she was with the Storm agency in London.
She was then signed to Next in London, Paris and New York, who today represent the likes of Arizona Muse and Milla Jovovich.
Before quitting abruptly at 24, Prince was on the rise to becoming a big star, gracing approximately 25 magazine covers including German Vogue, French Elle and Italian Glamour.
What is Prince accusing Blaine of?
Prince says that after meeting the magician in a top nightclub in Knightsbridge, Blaine was paying her "a lot of attention" on his private table, despite being surrounded by "beautiful girls".
The pair swapped numbers and Prince received a text from Blaine the next day inviting her over to his friends' place for drinks. He offered to send her a car upon refusing his invite, says Prince.
"I thought, 'OK, he must really like me. It wasn't too far a drive — it was in Chelsea... We pulled up to this mansion — there were electronic gates, and it really intimidated me. It was like an embassy, with 20 or 30 rooms, and I took an elevator up to the third or fourth floor."
After being given a vodka and soda "in a tall crystal glass", Blaine asked to show the model something in the adjacent bedroom, says Prince.
"I followed him, and we went into the bedroom, and it's dark. I told him right away when he texted me that I was working tomorrow. So I was thinking maybe we would have a sort of intimate conversation somewhere else for five or 10 minutes. But he spun around quite quickly and said, 'Kiss me.' I did kiss him. And then he said, 'Finish your drink' and took the glass from me and put it on the table, and that's really the last thing I remember."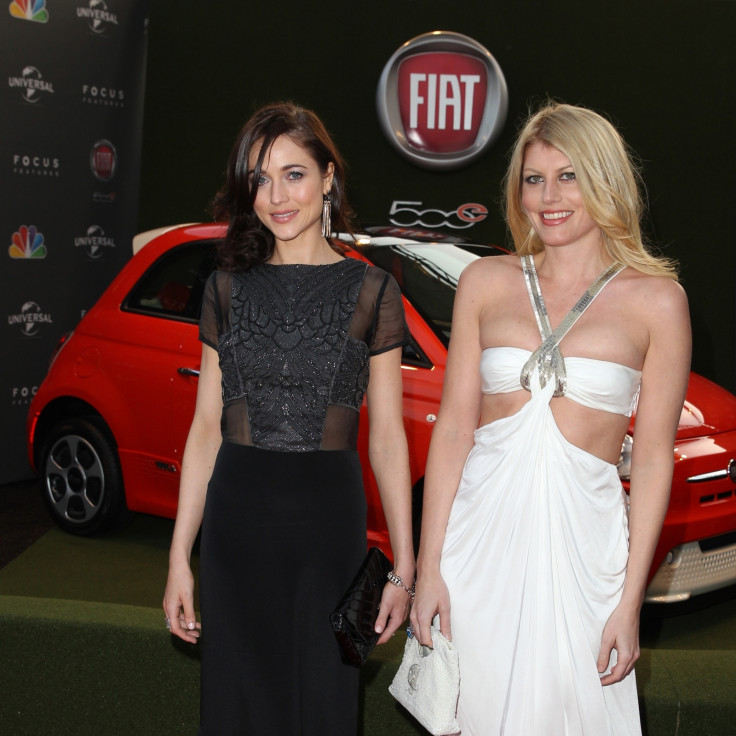 Prince alleges that her drink was spiked and that she quickly lost consciousness. She adds: "At some point, I was on the bed, face-forward, and he was behind me. I think it woke me up a little bit, because I'd never had that [anal sex] done to me before. I remember moving around a lot. I was limp, and I was very floaty; I was in and out of a deep sleep.
"When I woke up, I was very relaxed—very stoned. The lights were on, and I was naked. He was shirtless at the end of the bed. And when I looked at him, he said, 'You have really nice tits.' ... He was just folding clothes, walking around. He didn't kiss me or anything."
In November 2016, Prince went to the police about the incident, 12 years after it took place. While Scotland Yard has decided to open an investigation, there have been no arrests at this stage and they have requested that Blaine travel to the UK for an "interview under caution".
Marty Singer, Blaine's attorney released the following statement about the allegations: "My client vehemently denies that he raped or sexually assaulted any woman, ever, and he specifically denies raping a woman in 2004. If, in fact, there is any police investigation, my client will fully cooperate because he has nothing to hide."