Why Playboy bunny Crystal said no to sky-high heels and full makeup after Hugh Hefner's death
Hefner passed away in September last year of natural causes in his Holmby Hills Playboy mansion.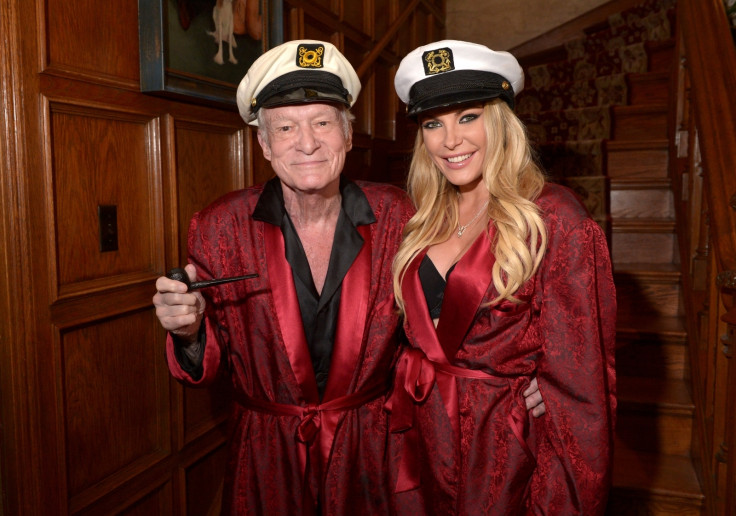 Crystal Harris, the glamorous Playmate and third wife of Hugh Hefner, embraced a "more down to earth" style after the death of her famous husband. And while she still mourns the magazine mogul's death, the model has revealed that she is no more the "heels and dress and full makeup" kind of a person.
"Maybe I felt like I had to be in the role I was in, being a Playmate or being a part of Playboy, that I had to be dolled up," said Hefner's widow, opening up about her changed persona in the recent times.
"But I think now I am more myself, which is the more down to earth, minimal makeup that is where I feel the most comfortable," she added.
Hefner passed away at the age of 91 of natural causes in his Holmby Hills Playboy mansion in September last year. Following the death, his wife Crystal shifted to a nearby home, leading a toned-down life.
Not only did the former bunny give up her "dolled up" avatar, but also changed her outlook on life – focussing more on philanthropic work.
"Going through everything with Hef and being there for him, I think my focus has changed now. I am happier being just more natural. I live a vegan, more natural lifestyle," added the ex-Playmate, who has also dealt with Lyme disease and "breast implant illness".
But despite all the positive changes, Crystal remains thankful to her late husband, whom she describes as "kind" and "so welcoming".
"I miss him every day," she says, "It is still ... he taught me a lot. He taught me love. He taught me kindness."
Crystal added, "[Hefner] was so kind to everybody, so welcoming to everybody into his home, it didn't matter who you were. It is rare these days to come across somebody like that."