Days after she sparked drug addiction fears, Rihanna has continued to shock fans by sending out pictures of herself in a strip club.
According to celebrity website Mediatakeout.com, the 24-year-old pop star hit the club in New York City. She later posted the provocative images of her having a good time at the club on her Instagram and Twitter page.
The first snap shows the singer getting a sexy dance from a stripper whilst holding a wad of cash and was uploaded with the caption "#Rolemodelsh*t #Navish*t"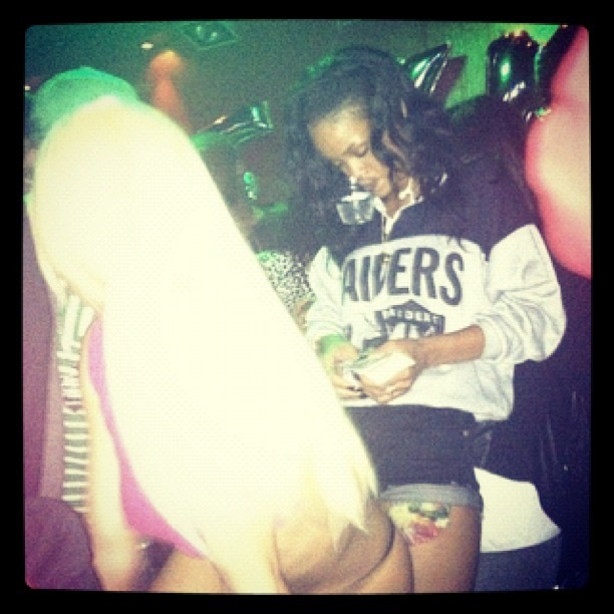 In the other picture, she is seen spraying two dancers with cash as they dance suggestively for her.
Not one to shy away from controversy the singer included the caption: "#ROCstarsh*t my daddy would be proud."
Dressed casually in a blues and white sweatshirt and denim cut off shorts the We Found Love songstress appeared to be having a blast.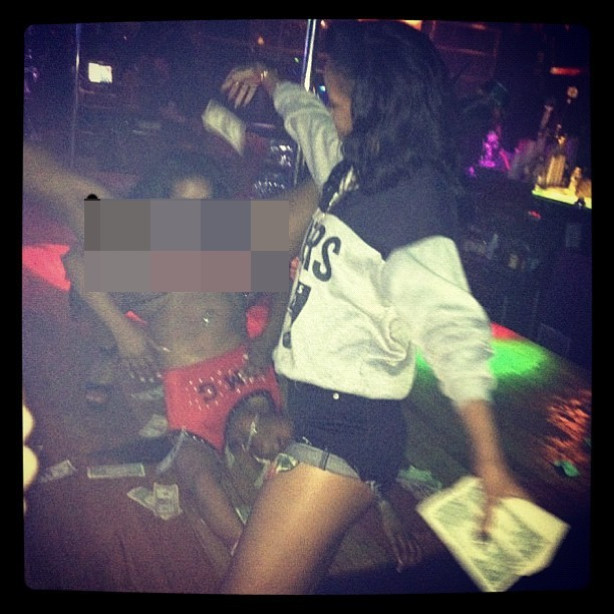 Meanwhile, the Battleship star has reportedly landed herself another movie role following her big screen debut.
It was revealed this week that RiRi has been cast to play a villainous role in the upcoming blockbuster The Fast and the Furious 6.
An inside source told the Sun, "Rihanna impressed with her acting debut in Battleship."
"Writers think she'll be perfect for the role. Her character has plenty of bite and doesn't take any prisoners - just like her in real life."