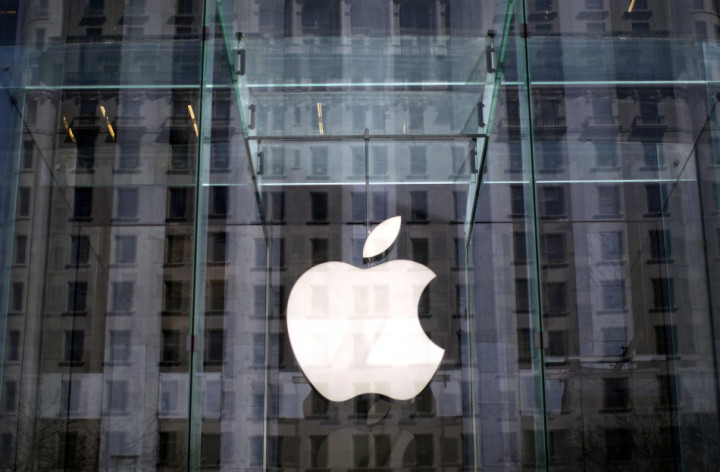 Apple's market capitalisation passed the $700bn (£445bn) mark for the first time ever on Tuesday - and this has immediately led to people posing the question:
"Will Apple become the first trillion dollar company?"
This is not the first time we've seen this question posed, and the simple answer is that no one really knows.
Apple is currently almost $300bn more valuable than the world's second most valuable company - Exxon Mobile whose current market cap is $409bn.
In the last month, Apple's value has soared and as the Wall Street Journal points out, it is now more valuable than all of the following companies - combined:
Google, Samsung, HTC, BlackBerry, Lenovo, HP, Cirrus Logic, SanDisk, Sony, Broadcom and Pandora Media
Think about that for a second. Apple is now more valuable than the world's biggest smartphone maker (Samsung), the worlds biggest PC maker (Lenovo) and the world's biggest search engine (Google) - combined.
It is an incredible feat but trying to predict whether Apple will go on to become the world's first trillion dollar company is not easy.
Stagnating
If you cast your mind back to April 2013. Apple had reported a drop in profits of $2 billion compared to the previous year and its share price was at an 18-month low. It was seen as a company which was stagnating, one which hadn't introduced a new product since the iPad in 2010.
Android was fast overtaking iOS as the dominate mobile operating system and Apple's iPhones looked small and lacking in innovation.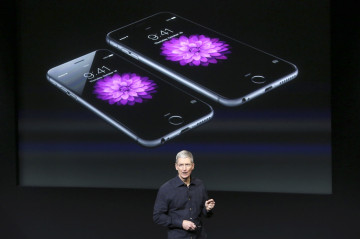 Since then, Apple has grown steadily on the back of growing expectation of new and improved products.
In September Apple delivered on that promise announcing the radially revamped iPhone 6 and iPhone 6 Plus as well as the Apple Watch, the company's first product range in four years.
The share price has soared in the last month, on the back of new products and record sales figures and financial results.
Bright future
How long this growth will continue for is not clear, though considering that the current quarter is likely to see the highest iPhone sales ever (one analyst is predicting sales of 68 million), it isn't likely to slow down any time soon.
Add to that promises by CEO Tim Cook that Apple has the best product pipeline it has ever had, and the potential of Apple's value continuing to climb is clear.
Indeed, Cook's performance since taking over the top job at Apple following Steve Jobs' death is incredible. Passing the $700bn mark means Cook has helped double the value of Apple in his three years at the helm.
However we have been here before. Back in April 2012 I wrote about how analysts were predicting that Apple's share price would pass the $1,000 mark within two years (this was obviously before the 7-to–1 stock split earlier this year).
Brian White from Topeka Capital Markets made the argument that Apple's shares are undervalued relative to the company's earnings potential while Gene Munster from Piper Jaffray said Apple was on track to become the first public company to have a trillion dollar market cap.
The $1,000 mark was clearly never passed and Apple has yet to became that trillion dollar company.
But it still could.
Analysts say that if Tim Cook can maintain the rate of growth he has overseen since becoming CEO (32% year-on-year) Apple will become the first publicly-traded trillion company by early 2016.