Ahead of tomorrow's full reveal of open world shooter Far Cry 5, Ubisoft has revealed key artwork showing off what appears to be the game's villains, giving us our best idea yet of what to expect from the sequel.
Similar art for 2012's Far Cry 3 and 2014's Far Cry 4, which also focused on key villains in the same way, this new image (which you can see in full below) focuses on the central, bearded character wearing yellow sunglasses.
Earlier this week, Ubisoft confirmed the game will take place in the US state of Montana, in the fictional Hope County.
The art is loaded with religious connotations. For a start, the image's seven front-facing characters are sat around a table in a similar fashion to Jesus and his disciples as depicted in Leonardo da Vinci's Last Supper.
On the table there's a Grail-like cup next to some bread, an open book which could well be the Bible and in the background there's a church. There's also a slumped figure in the foreground who is bound and beaten with the word 'Sinner' written across his back.
The beards and clothing of the characters suggest they're rednecks, which the religious aspects reinforce, but these aren't your regular US country folk.
A recurrent symbol appears on the US flag draped over the table, replacing its 50 stars, and flying on its own black and white/silver flag above the US flag next to the church.
This symbol is very similar to the Iron Cross last used as a military decoration in Adolf Hitler's Nazi Germany, but it's also similar to the cross used by scientologists, implying the characters may be cultists of some kind.
Ubisoft's image very strongly implies that the character's are American Christian extremists and possibly neo-nazis as well. Because of that, they're likely the game's villains as well (and we should hope they are too if they're nazis).
The developer's narrative decision positions Far Cry 5 as something of a rarity: a contemporary first-person shooter that casts a group of predominately white Americans as antagonists, rather than heroes.
The Far Cry series really found its identity following the original game, its many follow-ups and the divisive Far Cry 2. With the third entry Ubisoft found a formula that worked, one that focused on open worlds, charismatic antagonists, an abundance of potentially dangerous wildlife and player's capturing enemy outposts tactically.
Following the announcement that Far Cry 5 will take place in Montana, we took a look at the native wildlife players can expect to encounter when the game launches some time between now and the end of the current financial year on 31 March 2018.
We'll find out more when the game is revealed in greater detail tomorrow, 26 May.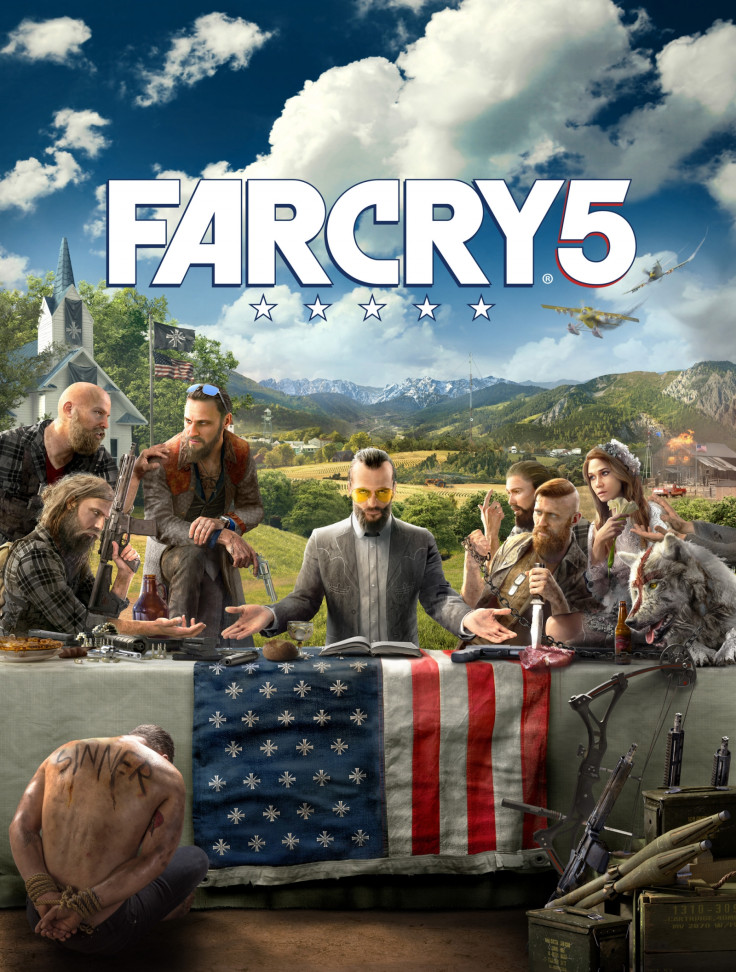 For all the latest video game news follow us on Twitter @IBTGamesUK.