Will Smith teases Bad Boys 3 for 2016 release: Will Martin Lawrence join him?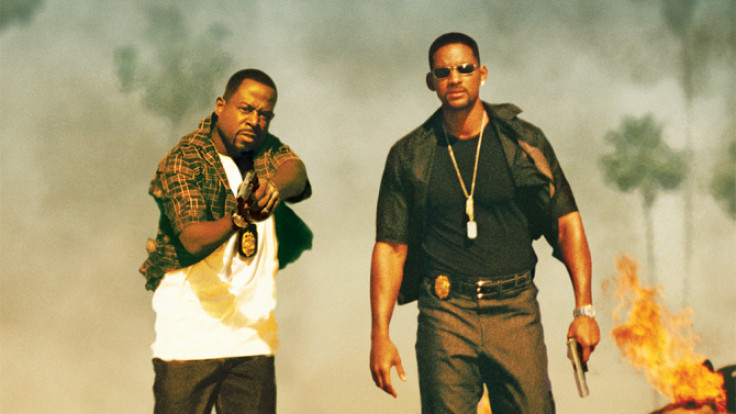 After years of limbo, Will Smith has given fans hope that the elusive Bad Boys 3 movie is on its way. It is believed the Hollywood actor's sidekick Martin Lawrence has already been confirmed for the third instalment of the action franchise.
During his appearance on Zane Lowe's Beats 1 Radio show on 5 October, Smith, 47, was cornered and pressed on when fans can expect the third film to hit cinemas and he delivered nothing but good news. The former Fresh Prince Of Bel Air star said: "There is a very, very, very strong possibility that you will be seeing a Bad Boys within the next 12 to 16 months."
He added of his secretive nature surrounding the movie: "I've gotta keep a stash, I'm trying to always hold on to something. You've got to have a surprise, you've got to be able to spring stuff."
Bad Boys was released in 1995 and saw Smith and Lawrence star as police officers Mike Lowrey and Marcus Burnett who try to protect a murder witness while investigating a case of stolen heroin. The sequel, which was released in 2003, saw the duo reprise their roles alongside Gabrielle Union.
The third film has been loosely scheduled for release in 2017 on IMBD although the director's chair may still be vacant. In June, it was reported that producer Jerry Bruckheimer wanted Michael Bay to return to the franchise but this is yet to be confirmed. Bruckheimer said: "We'd love to get Michael Bay [but] he's very busy right now. Hopefully we can twist his arm and get him in there." He added: "[Screenwriter David Guggenheim is] working on an outline right now. Hopefully we'll get him started on a screenplay shortly."
Watch Will Smith's interview with Zane Lowe on Beats 1 Radio:
In his interview with the former BBC Radio 1 DJ, Smith also announced his plans to embark on a world tour in 2016 with DJ Jazzy Jeff and is in the process of recording new music. The I Am Legend actor explained: "When you've had a certain amount of success, it seems like it should breed confidence. But it actually doesn't. When you win a lot, you lose the ability to lose. You're not allowed to lose anymore.
"You actually lose the ability to create. The reckless abandon – and it's something I'm actually getting back from watching my kids, they really don't care – that kind of reckless abandon and that lack of fear. Not trying to live up to a legacy or anything like that, that gives you freedom."
© Copyright IBTimes 2023. All rights reserved.