Wiltshire: Police sorry after officer took details of Charlie Hebdo Mohammad issue buyers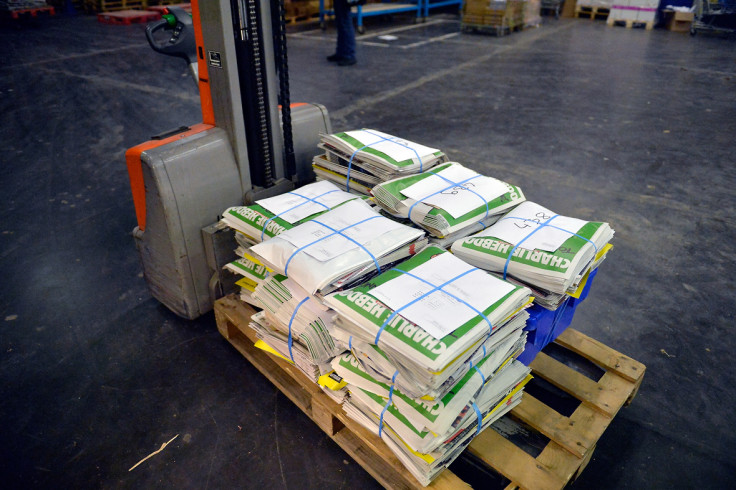 Wiltshire Police have apologised after an officer requested details of people who purchased the issue of Charlie Hebdo from a newsagent in the wake of the Paris terror attacks.
The force said it was conducting an "assessment of community tensions" in the area in the wake of the terror attack on the French satirical magazine which left 12 people dead.
As part of this assessment, Wiltshire Police said it had to consider the safety of any shops that chose to stock the "survivors' issue" of the magazine – which featured an image of the Islam prophet Mohammed as its front cover – over fears of a possible reprisal.
Reports of police asking for the names of those who purchased a copy arose from a letter published in the Guardian from Wiltshire resident Anne Keat.
She advised people to carry a "degree of caution" after she asked "tongue in cheek" whether the Charlie Hebdo cover featuring the Prophet Mohammed would be available at her local newsagent or anywhere else in the area.
Keat described how "to my surprise" a copy became available to the shop, adding: "However, two days later, a member of Her Majesty's police service visited said newsagent, requesting the names of the four customers who had purchased Charlie Hebdo. So beware, your badges may attract police interest in your customers."
Wiltshire Police has now apologised for taking the details of the four people who purchased the magazine and confirmed they have now been "permanently and securely disposed of".
A spokesperson added: "Following the terrorism incident in Paris, France on 7 January 2015, Wiltshire Police undertook an assessment of community tensions across the county.
"As part of this work, local sector policing teams were asked to be mindful of business premises, in particular newsagents who may be distributing the Charlie Hebdo magazine and to consider that these shops may be vulnerable.
"There was no specific threat nationally and nothing to suggest newsagents in particular would be vulnerable.
"A police officer visited a local shop and post office in Corsham to make an assessment of community tensions and, if appropriate, encourage the newsagent's owner to be vigilant.
"During this conversation the officer requested information about subscribers to the Charlie Hebdo magazine.
"Wiltshire Police would like to apologise to the members of public who may be affected by this. Information relating to this specific incident has been permanently and securely disposed of.
"Wiltshire Police are confident that the police officer's intention was purely around enhancing public safety and ensuring that the newsagent was advised appropriately."
Angus Macpherson, the police and crime commissioner for Wiltshire and Swindon, said while the incident was "unfortunate", he was satisfied there was "no intention on the part of the force to seek to inhibit the circulation of Charlie Hebdo".
© Copyright IBTimes 2023. All rights reserved.