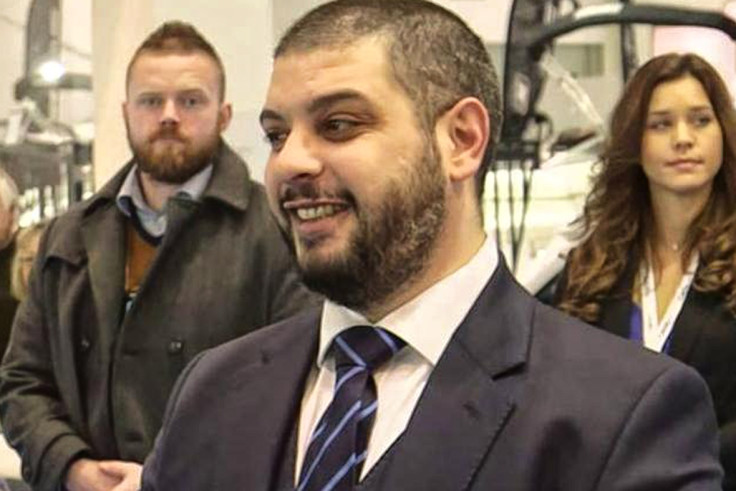 A City boss has been jailed for 12 months after molesting two women and force-feeding one wasabi during after-work drinking sessions likened to the hit Hollywood film Wolf of Wall Street.
Anthony Constantinou, 35, was convicted of two counts of sexual assault and cleared of one count relating to a third woman.
He was sentenced at the Old Bailey on Thursday (1 December), with Judge Nicholas Cooke QC telling his "abuse of power" as a company boss had deterred employees speaking out.
He added: "It is serious aggravating that the two offences are examples of people high up in an organisation committed against people who are in one way or another dependent on that organisation."
The married chief executive of corporate business and solutions company CWM had been known to mix with high-society figures, and was pictured last year socialising with Princess Beatrice, and meeting Princess Anne.
He is also the son of the late multi-millionaire Aristos Constantinou, a Greek-Cypriot fashion tycoon who was shot dead in his Bishop's Avenue mansion in 1985 during a still-unsolved case dubbed the 'Silver Bullet murder' due to nickel-jacketed rounds used in the killing.
Constantinou's dramatic fall from grace came after an alcohol-fueled night of after-work drinks at or near his offices in Heron Tower in the heart of the London's Square Mile in October 2014.
The court heard how he pushed a woman up against a panel of frosted glass in the reception area and went on to grope and kiss her against her will.
In February last year, he went on to assault another woman during a drinking session after a business meeting. The jury were told the meeting had seen him throw her mobile phone against a wall, saying: "Don't answer phones in my meeting." Later that night he rammed a large helping of wasabi paste into her mouth, remarking to colleagues that she had a "cracking arse and tits".
After the victim left the room she was followed by Constantinou, who pinned her against a wall and shoved his tongue in her mouth.
The victim told the court: "It's literally like the film Wolf of Wall Street.
"I just cannot believe it because you never ever think stuff – you never hear - you hear about trading floors but you never see it. So I am kind of going like, 'this is getting out of hand'."
Constantinou, of Barnet, north London, had denied all accusations against him but chose not to give evidence. His defence put the wasabi incident down to "brash" behaviour, saying it had been exaggerated by the victim.