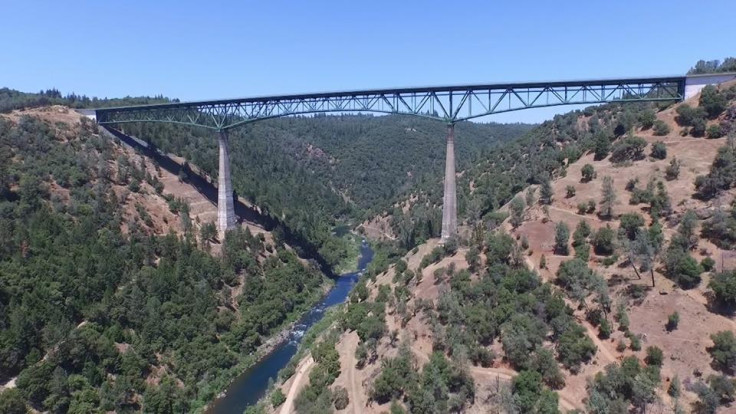 A woman is in hospital after falling from the highest bridge in California while taking a selfie. Police say she is expected to survive but have urged others not to be so foolish.
The unnamed woman was posing on Foresthill Bridge with friends on Tuesday (4 April) when she fell 60ft onto the trail below. At its highest point the bridge is 730ft above the ground.
Authorities say the woman and her friends had descended onto the girders underneath the bridge — a breach of Placer County's penal code — before the accident happened.
She was airlifted to Sutter Roseville Medical Center and is reported to be stable.
Jim Crandell from Placer County Sheriff Department said: "This young lady is very lucky to be alive and the consequences could have been worse for her, her friends and her family."
"Any trespassers found on the bridge will be cited. Be safe and tour the bridge from the sidewalks above."
A friend of the woman, Paul Goncharuk, told local news network KOVR: "They were taking a picture on the bridge, and then the big bolts that are holding the beams together, she stepped on them, kind of weirdly and lost balance and fell backwards."
Goncharuk, who claims to have witnessed the fall, added: "She was knocked unconscious, suffered a deep gash to her arm and fractured bones that will require surgery. It's a cool place to take pictures, but obviously not worth the risk."