Woman jailed for sexual assault of taxi driver as 'knifeman held blade to his throat'
Ohio woman Brittany Carter has been jailed for 4 years after admitting gross sexual imposition and robbery.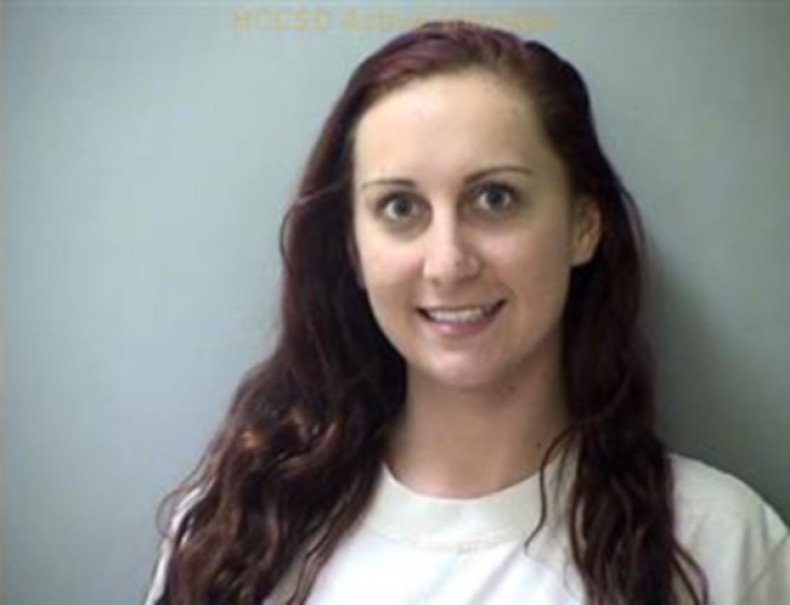 An Ohio woman who was pictured smiling in her police mug shot after sexually assaulting a taxi driver while her accomplice allegedly held a knife to his throat, has been jailed.
Brittany Carter was originally indicted on one count of aggravated robbery and one count of first-degree felony rape in connection with the alleged incident, which took place in the early hours of 28 January 2017.
The 24-year-old targeted local taxi firm, Trinity Express Cab Service, ordering a car to pick them up from the nearby TownPlace Suites hotel on Tiffin Avenue in Findlay at 4.25am.
As the car travelled, Carter's accomplice, Cory Jackson, 20, allegedly pulled a knife on the 29-year-old driver while Carter performed the sex act on him.
The woman, from Fremont, stole £25 ($32) from the driver during the ride before she fled on foot in Findlay, a city about 40 miles south of Toledo. The driver was not injured during the incident.
Findlay Police Department still conceding that they do not know why she did it and court documents said she "purposefully compelled" the victim to engage in sexual conduct "by force or threat of force."
A plea bargain meant that ahead of her trail, which was scheduled for Monday (14 August), Carter admitted an amended charge of gross sexual imposition and robbery.
The Courier reported that Carter was handed three years in prison for the robbery and an additional one-year term on the sex charge.
"We don't know why she did it," Detective Lieutenant Robert Ring said at the time of her arrest. "Maybe it was a distraction because they took money from him."
And as the former hospital worker faced up to 22 years behind bars she was pictured smiling for her police mugshot.
Jackson, from Lima, was arrested in June and has pleaded not guilty to aggravated robbery and complicity to rape. His trial is due to start in November.
Carter must register as a sex offender for 15 years.