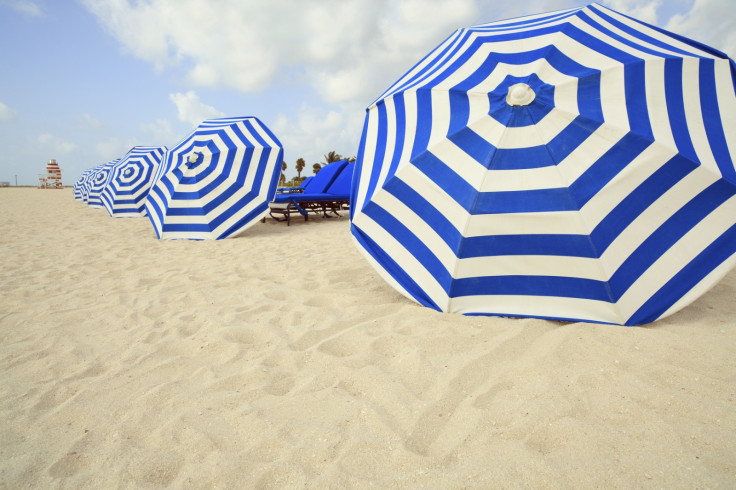 A woman has died at a beach in the US after being hit in the chest by a flying beach umbrella uprooted by strong winds.
Wind gusts of up to 25mph at Virginia Beach Oceanside on 33rd Street had picked up the anchored umbrella and flung it towards the woman, who immediately suffered cardiac arrest, 10 WAVY reported.
An ambulance was called to help the 56-year-old victim, from Chester, Virginia, who was reportedly found suffering from a life-threatening injury and was rushed to hospital but later died.
"It was pretty windy down here. It kind of looked like something from the Wizard of Oz. Literally. Saw the umbrella go up in the air, and literally hit the woman, knocking her to the side," boardwalk worker Hugh Martin told WTKR.
"Immediately, the lifeguards, and people start rushing around. It was probably the most scariest things I've ever seen."
The incident happened at around 5pm on 8 June, and police have confirmed they are investigating although they do not suspect any suspicious circumstances and have not yet released the identity of the victim in the freak accident.
Earlier in the year, a man from Delaware lost the use of one of his eyes after being impaled by a beach umbrella in heavy winds.