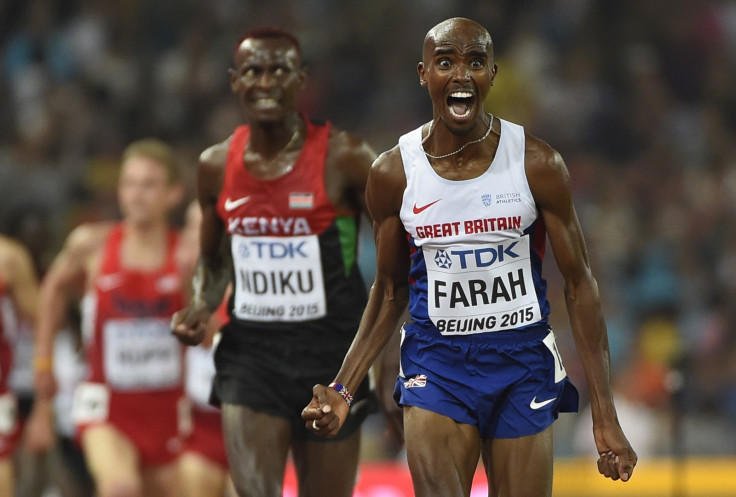 Mo Farah emerged triumphant in the men's 5,000m race in Beijing to claim his second victory of the 2015 World Athletics Championships. It is the third long-distance double of his illustrious career.
The 32-year-old, who has endured an eventful summer following doping allegations levelled against coach Alberto Salazar. The win means he has repeated the same double he won at the London 2012 Olympics and the World Championships in Moscow two years ago with a blistering final lap of 52.6secs to beat Kenya's Caleb Mwangangi Ndiku and Hagos Gebrhiwet of Ethiopia in time of 13:50.38.
After his latest success, Farah told BBC Sport: "It is great to make history. I didn't feel great, my hammy was playing up a bit, but the medical team helped me through it and tonight come out here and make a double means so much to me.
"I was kinda getting nervous for the first time in a little while but thanks to all the medical team. It was amazing to do it. Hopefully, the younger kids watching me will be encouraged. I want to be able to do something for them.
"I am so looking forward to spending time with my family. I just want to go home and celebrate with them."
Elsewhere on day eight, Britain's Shelayna Oskan-Clarke ran a 58.99-second 800m to finish fifth in the women's final. Marina Arzamasova took gold ahead of Melissa Bishop and Eunice Sum.