Hundreds of indigenous peoples from across Brazil, as well as native people from Asia and North America, are competing in the first World Indigenous Games. Twenty-four Brazilian ethnicities and delegations from 23 other countries are showing off their traditional sports and performances in the city of Palmas. The nine-day event features traditional disciplines such as canoeing, archery, tug of war and a relay race with a tree trunk.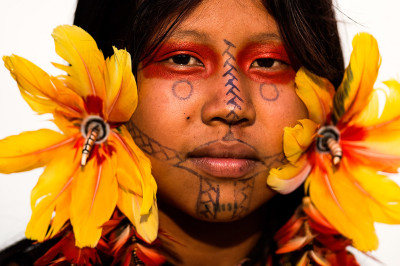 The opening ceremony featured athletes from the Ingorot tribe in the Philippines, New Zealand's Maori and indigenous people from Ethiopia, Mongolia and Canada. Embattled Brazilian president Dilma Rousseff was greeted by boos and hisses at the ceremony. Rousseff, who has seen her popularity ratings plummet to single digits amid a tanking economy and an unfurling corruption scandal at state-run oil giant Petrobras, has long had frosty relations with Brazil's indigenous communities.
Brazil, home to nearly 900,000 indigenous peoples that speak a total 274 languages, has held a dozen national Indigenous Games since 1996, but this is the first international event. Worldwide, it is estimated that there are 370 million indigenous peoples making up more than 5% of the world's population.