World's Largest Surface Tablet Spotted in London [PHOTOS]
Microsoft tweets: it took more than 50 people, 100 cups of coffee and lots of bacon butties to build giant tablet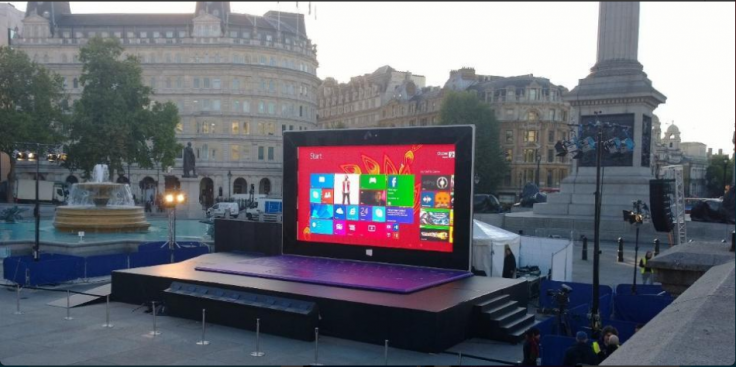 Microsoft shows off the world's largest Surface tablet in London in a bid to market and promote its newly released hardware, the Surface 2 and the Surface Pro 2, which are now available across 21 countries including the UK. Microsoft has erected a 27-ft wide and 17-ft tall prototype of the recently launched Surface 2 in the heart of London.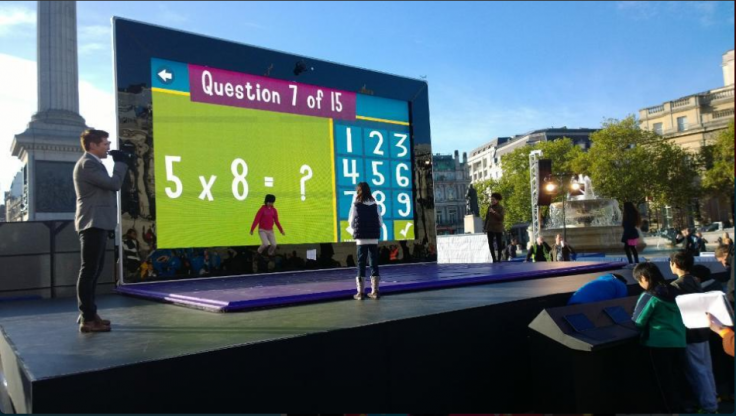 According to the latest tweets posted on Microsoft UK's Twitter home page, the Surface 2 prototype has been placed in London's Trafalgar Square to celebrate the launch of new devices, as well as to attract people's attention. Microsoft has also recruited the British rapper Dizzee Rascal to entertain the crowd and perform stage shows in front of the giant Surface tablet.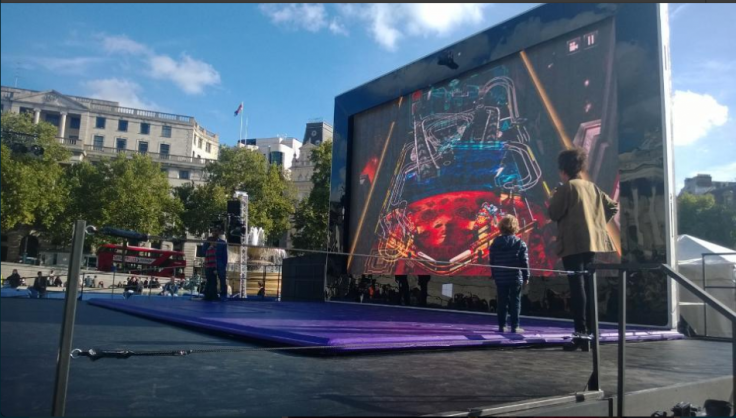 As Redmond Pie reports, the tablet is said to be semi-functional at best, as a partly functional Touch Cover unit connects to a real Surface 2 tablet, whose display is then relayed over the giant 27-ft dummy unit.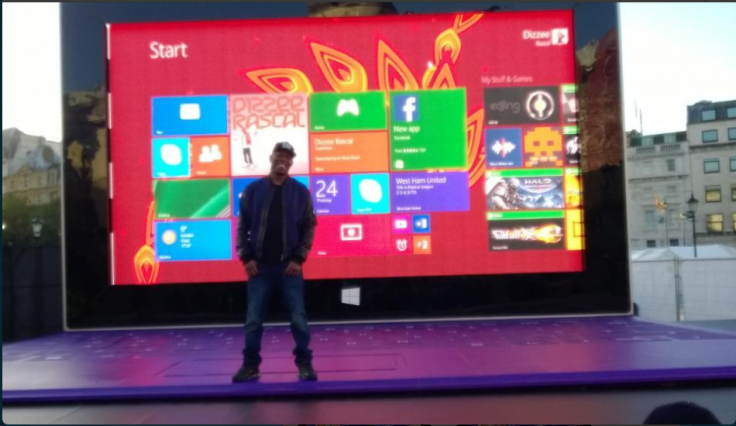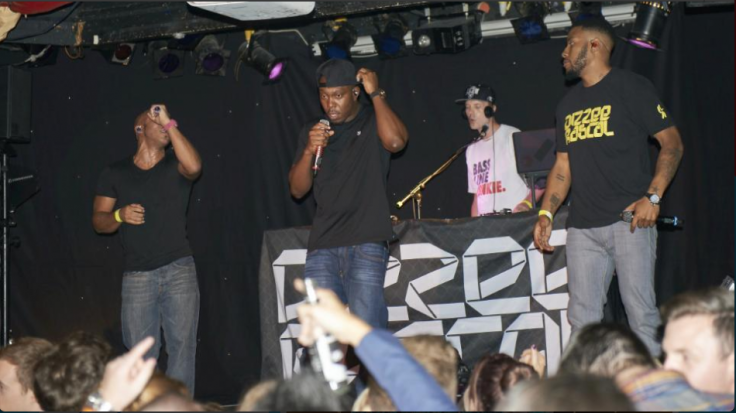 Here are a few interesting tweets from Microsoft UK regarding the marketing ploy: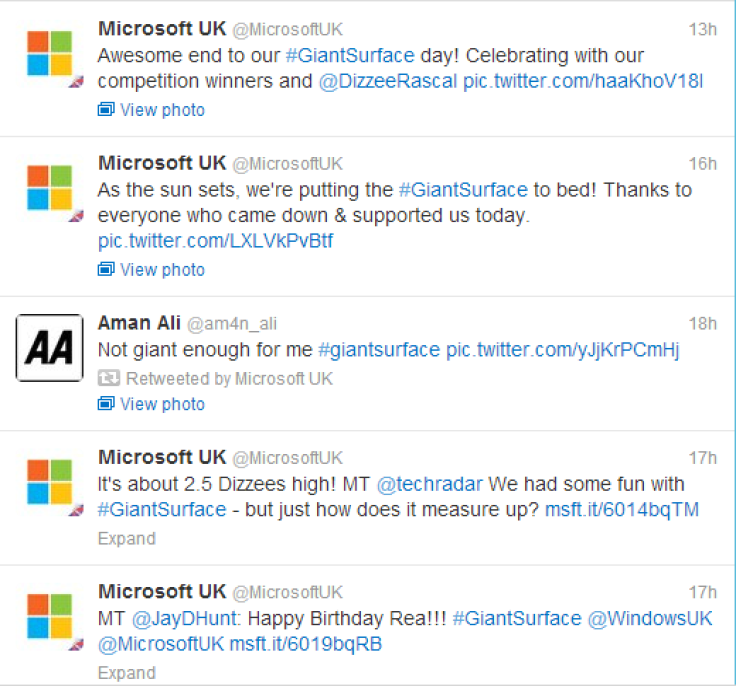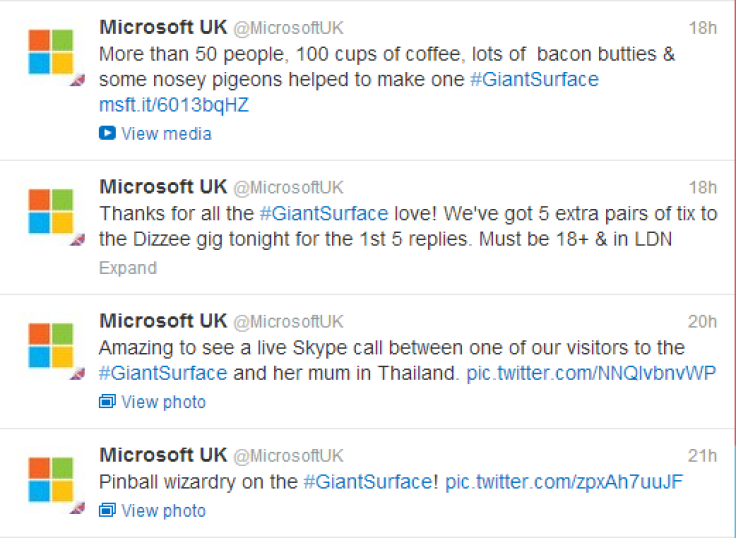 © Copyright IBTimes 2023. All rights reserved.