World Refugee Day 2016: Iceland and Sweden deny asylum to Nigerian Boko Haram victim
Sweden is to deport a Nigerian man who was attacked by members of terror group Boko Haram after he refused to join the Islamist outfit. Eze Okafur, 32, was stabbed in the head and face and his brother Okwy was killed when militants stormed their house in Maiduguri, capital of restive Borno state, in 2010.
"They tried to recruit me, but I refused.What I am facing in Nigeria is that this Islamic group is after my life. My life is in danger," Okafur told Al-Jazeera. Following the attack, Okafur embarked in a perilous boat journey towards Europe, hoping to start a new life as an asylum seeker.
Okafur applied for asylum in Sweden in 2011, but his request was denied. One year later, he applied for asylum in Iceland, unsucessfully.
He was then given a temporary permit to work and live in Iceland after his lawyer Katrin Theodorsdottir applied for a permission for Okafur to stay in the country on humanitarian grounds.
Who are Nigeria's Boko Haram terrorists?
Boko Haram, which has renamed itself Iswap, fights against Western influence in Nigeria and aims to impose its version of Sharia law throughout occupied territories.
The militants launch attacks in Nigeria and neighbouring countries in a bid to take control of more territory. Three Nigerian states − Adamawa, Borno and Yobe − have been under a state of emergency since May 2013.
Boko Haram has killed more than 20,000 people since 2009 and was deemed theworld's deadliest terror group, surpassing its ally, Islamic State (Isis/Daesh), in November 2015. Nigeria has also become the world's third most terrorised countryas a result of the group's violent insurgency.
Dublin Regulation
According to Article 19 of the Dublin Regulation, a EU country has to process asylum requests unless it sends applicants to the country where they originally asked asylum within six months.
Earlier this year, a special immigration committee reviewing Eze's case said the time limit to send him back to Sweden had expired, and advised him to go to the immigration office where authorities arrested him and detained him for one night.
"The next morning they said they were deporting me. I said I should go and get my stuff from my house. They said no. They took me to the airport and manhandled me," Eze explained. "In Iceland, I have been integrated into society, with so many friends. A lot of people know me. So when the police was beating me, when I was arrested, there was a lot of reaction."
On 26 May, Okafur was deported to Stockholm, where Swedish immigration authorities told him he had until 1 June to leave the country or be deported back to Nigeria. Eze is currently seeking for a lawyer who could take his case in Sweden, hoping, one day, he could go back to Iceland, where he dreams of opening a restaurant.
He explained Boko Haram, which has killed more than 20,000 people in north-eastern Nigeria and neighbouring countries, kidnapped his mother and asked for a ransom in a bit to make him return to Nigeria. Okafur also fears that once he lands in Nigeria, police will arrest him. "Boko Haram has a network. They have been looking for me since then," he said.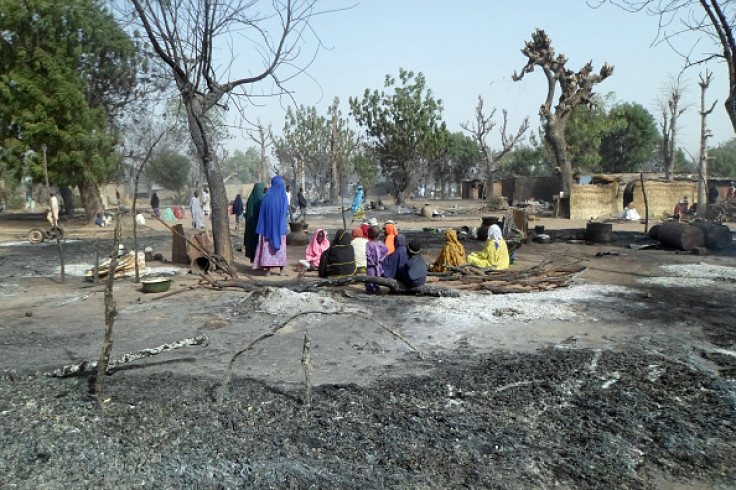 Boko

Haram

still a threat
Nigeria is heading an ongoing regional offensive against Boko Haram. The task force consists of 8,700 troops from Nigeria, Niger, Chad, Cameroon and Benin. The offensive has scored some successes, such as the recapture of several territories and the release of thousands of civilians previously held captive.
However, Boko Haram has continued to carry out attacks, with security experts warning underlying issues such as disenfranchisement, poverty and strong links with IS continue to pose major threats to stability in the region.
In the latest attack blamed on the group, 18 women were killed during a funereal in Adamawa state.
---
Nigeria up close: Check out our Flipboard magazine
---
© Copyright IBTimes 2023. All rights reserved.