WWE 2K16 roster update: Kevin Owens, Ultimate Warrior, Sami Zayn and Brock Lesnar all confirmed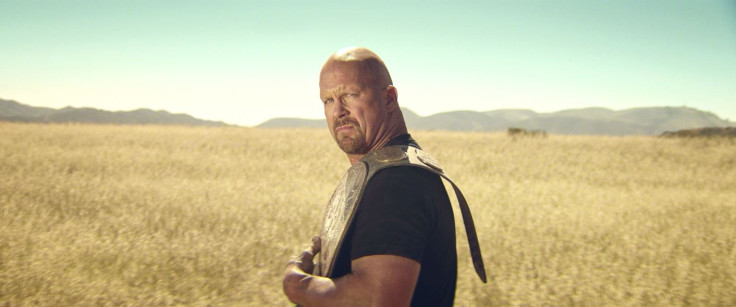 2K Sports, the brains behind upcoming wrestling title WWE 2K16, have added more superstars to the list of 120 unique grapplers due to feature in the game. The roster is an explosion from the number of characters in WWE 2K15, which was just 67.
Joining the roster for the new game are wrestling legends like Sting, Ric Flair and Brock Lesnar, as well as NXT newcomers Neville, Sami Zayn and Kevin Owens. According to the WWE, those who pre-order the game from participating retailers can play as The Terminator, as portrayed by Arnold Schwarzenegger.
List of newly included wrestlers in WWE 2K16
Adam Rose
Zack Ryder
Bo Dallas
Brie Bella
Nikki Bella
Brock Lesnar
Goldust
Heath Slater
Hideo Itami
Jack Swagger
Kevin Owens
Neville
Sami Zayn
Roman Reigns
Stardust
Tyler Breeze
Sting
Ultimate Warrior
Ric Flair
List of already confirmed wrestlers in WWE 2K16:
Bad News Barrett
Booker T
Colonel Mustafa
Daniel Bryan
Emma
Eva Marie
Finn Bálor
General Adnan
John Cena
Kalisto
Kane
Lord Steven Regal
Paige
Seth Rollins
Sin Cara
"Stone Cold" Steve Austin
Summer Rae
Tamina
Triple H
Zack Ryder
WWE 2K16 will be released for Xbox 360, Xbox One, PS3 and PS4 on 27 October in the US and 30 October globally.
More about WWE 2K16
© Copyright IBTimes 2023. All rights reserved.