Gamescom 2015: WWE 2K16 to feature new modes, bigger roster room and more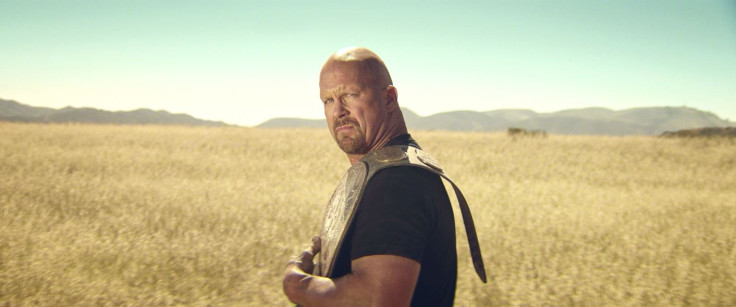 Gamers anxiously awaiting the release of WWE 2K16 have lots to cheer about as the latest version is confirmed to incorporate multiple features that were missing in WWE 2K15.
The 2K16 will be released on 27 October, for Sony's PS4 and Microsoft's Xbox One users.
A Bidness ETC report, mentioning developments at the Gamescom 2015 trade show, which is taking place in Cologne, states that WWE 2K16 will incorporate the following enhancements:
Increase in the roster size: The roster room strength has been increased to 120 and the persona of the wrestlers has been updated, detailing their current features.
New features: Users will be able to "create-an-arena", "create-a-show" and "create-a championship" in WWE 2K16, which were missing from the 2K15 version.
Improvements and new modes: "Handicap", "tornado" and "ladder" matches have been included in the newer version, while the audio has also been improved with commentary from John Bradshaw Layfield, Micheal Cole and Jerry Lawler.
A more realistic feel: According to the report, users will now be able to attack wrestlers while they make their entrance to the ring. Referees and managers have also been updated to give the game a more realistic feel. Moreover, Bidness ETC expects the "Stone Cold Attitude Era custom mode to be featured in WWE 2K16 as evident by the game's Stone Cold cover".
Recently, World Wrestling Entertainment (WWE) and 2K Games spiked downloadable Hulk Hogan content for WWE 2K15 after removing the wrestler from the upcoming title WWE 2K16. Even those who have already paid for the content will no longer be able to download it.
Recently, Hogan's contract was terminated by WWE after transcripts of racist comments made by him surfaced.
© Copyright IBTimes 2023. All rights reserved.