Just over two and half years since the wrestling legacies of belts past were unified to bring about an undisputed title for headline WWE bouts, last night's Raw offered the clearest indications yet that tomorrow's Draft will eventually see that lineage split once again.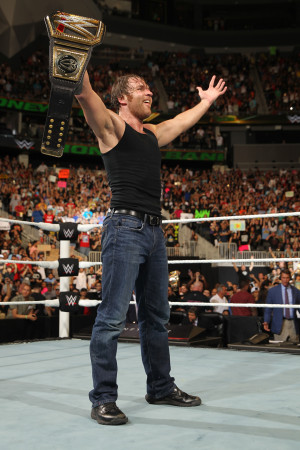 The practical considerations undeniable: ensuring a championship figurehead gets a wink of sleep now and again, and ensuring a champion for Raw and SmackDown post-draft.
But in storyline terms, within WWE's universe, whomever is the last man barely standing as the singular titleholder before a peer rival anointed - pray now Seth Rollins is not the lead in an unwelcome rehash of the similar situation in 2002, where Triple H was given an off the cuff coronation by Eric Bischoff - will take a significant hit to their character's positioning.
Rollins certainly seems to be in the reckoning to become the 'other' champ for the brand Dean Ambrose is not picked by, as seen by the double-pin draw between the pair. Cancelling each other out to a non-decisive match conclusion is hardly the scorching main event title scene fans dream of though, is it?
When it comes to Ambrose's positioning, maintaining a hold on the/a belt wouldn't ordinarily signal a weakening of his TV character. But even if he went on to decisively beat Rollins and Roman Reigns at Battleground, his newly-won status as a main event player will be diluted.
He will have been the sap from which another champ sprang. His position in the pecking order will be undermined - and his standing as 'The Man' will be as devalued.
And so, what on the surface may have initially appeared to be a continuation of his personal, championship status quo, will actually be a weakening of a unique performer still on the rise and deserving of more protection.
There's no better barometer than the audience - and last night's live crowd gave the result and post-match shenanigans a resounding thumbs in the middle, perhaps the least inspiring of any reaction.
The TV audience, meanwhile, may have been left feeling even more underwhelmed with Ambrose, with Rollins announced as the winner and new champ by Stephanie McMahon as the show went off the air. They may not have seen that brother Shane interjected and the draw was called - meaning Ambrose kept his belt, fairly impotently - over on the WWE Network.
If a title change (or reversal) goes down in the first and no one is around to hear it, must they really turn to social media to spoiler themselves?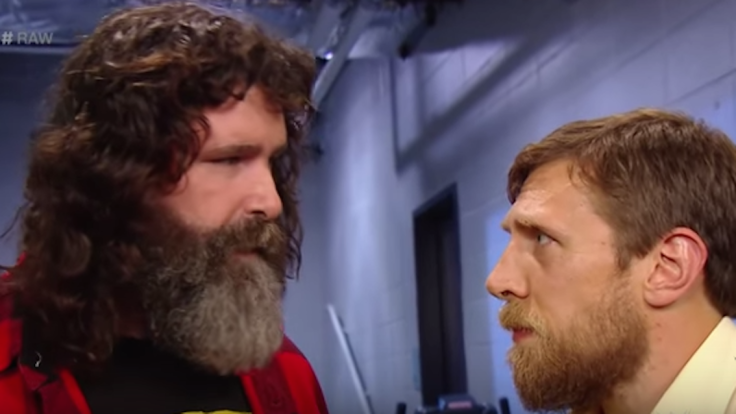 Perhaps, too, it should have been new General Managers Mick Foley and Daniel Bryan who ruled on the decision (after all, the ref was permitted more than enough goes himself).
At this point, Stephanie's character is so overexposed as to be little more than a grinding, perpetual annoyance - a migraine made flesh, even though that toxic presence remains superbly communicated. Shane, the apparent fan favourite, continues to have a patronising edge that, even though it is primarily channelled towards his foul sibling, hints there may be layers of insincerity behind the "pandering" he is called out for by Steph.
Foley and D-Bry, however, symbols of marginalised but reasoned defiance against authority throughout their active WWE careers, cannot be bogged down with McMahon bickering if WWE programming creative is to change for the better as SmackDown goes live and the draft kicks in. They must be the policemen with a revolutionary inside, the agents of popular change.
Cast perfectly, let's hope their roles don't become more and more slapstick. That would be tonal change Ambrose's character as a top player may not survive being beaten with.