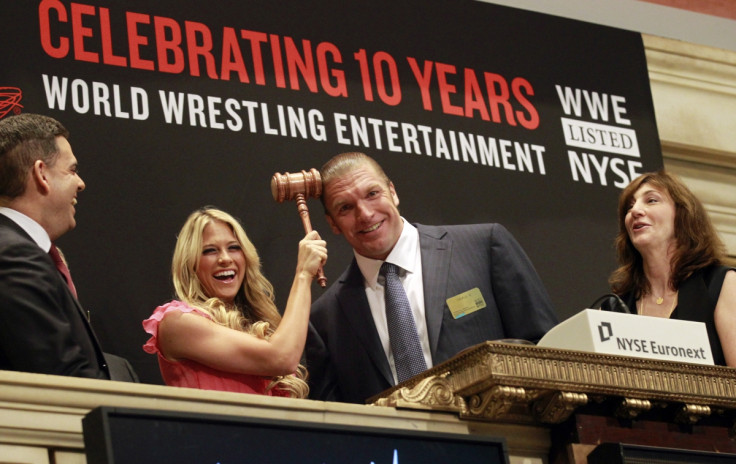 The WWE is mourning the death of star wrestler Nelson Frazier Jr, aka Big Daddy V, Mabel and Viscera.
Although the news has not been confirmed, the cause of the death of the wrestler, who turned 43 on 14 February, TMZ reports that he died after suffering a heart attack. Frazier Jr made his way into the WWE after making his debut in 1993.
His first ring name was Mabel and was a member of Men on a Mission, with Mo as his other team member. The 43-year-old later changed his name to Viscera after joining Undertaker's Ministry of Darkness, before changing it once again to Big Daddy V.
He embarked on a solo career under the ring name Big Daddy V. During his illustrious career in the WWE, he won the World Tag Team Champion, Hardcore Champion and the 1995 King of the Ring.
"WWE is saddened by the news that Nelson Frazier Jr., aka Big Daddy V and Mabel, has passed away. A larger-than-life Superstar, Frazier was a former World Tag Team Champion, Hardcore Champion and the 1995 King of the Ring," a statement read on the WWE's official website.
"As the dark, formidable Viscera, he was also a member of Undertaker's faction, The Ministry of Darkness. Frazier's colourful personality made him a memorable competitor throughout the Attitude Era. Our deepest condolences go out to Frazier's family, friends and fans."
Wrestlers Kofi Kingston took on social networking site Twitter to mourn Frazier Jr's death.
"Very sad to hear about the passing of Big Vis. Always very cool to me when I first started out. What a truly good dude," Kingston said.