Frankie Cocozza Kicked Out Of X Factor: Top 10 Worst Ever Contestants [VIDEO]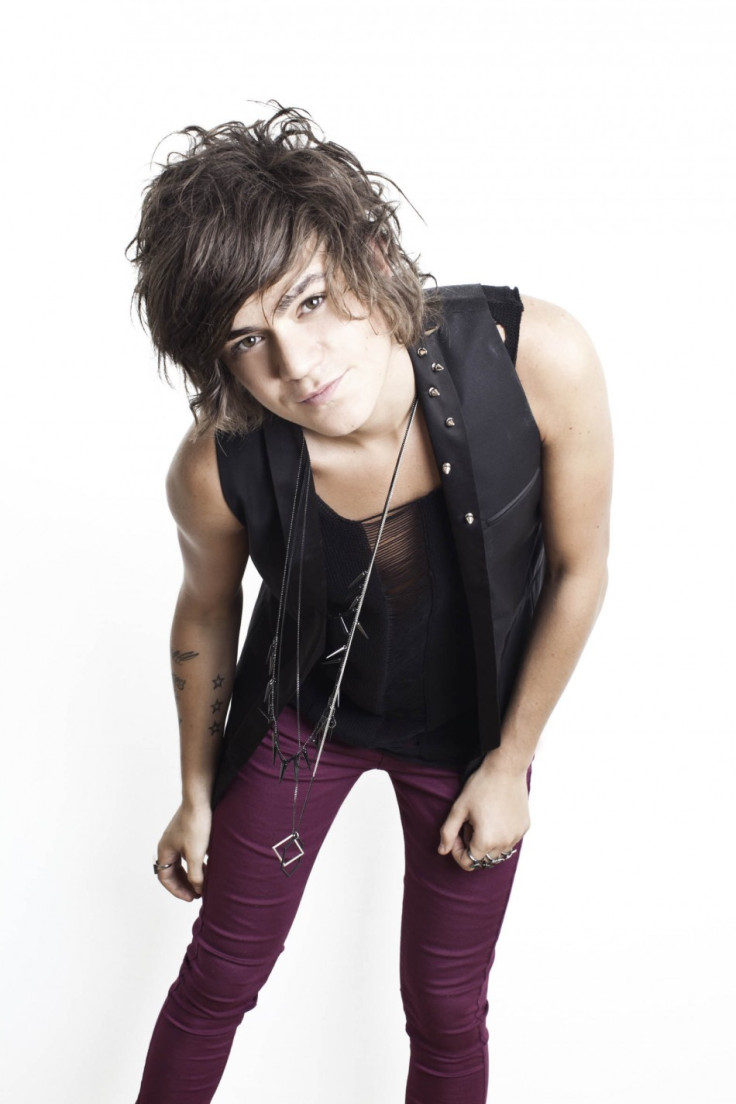 Frankie Cocozza was today kicked off of X Factor; the young 'rebel' has reportedly broken a "golden rule" which hasforced him out of the competition.
A source told The Sun: "Frankie is devastated but he has broken a golden rule so producers had no option but to axe him.
"He had an extra boost from being kept in at the weekend when he thought he was going to go."
"But now his dream is officially over and he only has himself to blame."
Frankie was reportedly in trouble after being out all night clubbing in Mayfair on Friday, leaving him tired with only 30 minutes sleep before Saturday's show.
Currently, the X Factor are refusing to comment on the situation with no indication as to when we will know for certain if the bad boy will be returning next week.
Cocozza was infamous for his poor performances and out of key singing on Saturday nights, here are some of our absolute favourite lacklustre performances.
Must Read: Frankie Cocozza Kicked Off The X Factor: The Risk Likely To Come Back
10 Eoghan Quigg 2009

Eoghan was a hit amongst young girls, however his mainstream pop success is still 100% grounded. This poor rendition of L.O.V.E by Nat King Cole left the 16-year-old singing for his life.
Also, check out his movement on the stage, it almost looks like the floor is made of hot coals.
9. Scott Bruton 2008

I think this could be the first time Simon Cowell has ever admitted to getting it wrong. After all three judges before him claimed the song choice was awful, Cowell then agreed. Georgue Fame's 'Yeh Yeh' clearly wasn't Scott's idea of a good track.
Bruton felt that the song choice was odd; however, he did as his mentor said and ended up getting booted out of the competition by the public, no apology from Simon either.
8. Cher Lloyd
Cher was resented by pretty much everyone. Her poor boot camp performance was allegedly down to a sore throat, but her whimpering got her through to live shows. Cheryl took pity on this act who was an instant hate figure in the media.
Lloyd has since released a couple of tracks, her first, Swagger Jagger reached number 1 and her latest called With Ur Love ft Mike Posner looks set to do well too.
7. Wagner 2010

Wagner Carrilho was put through as a joke act, I hope. He got to the eight week of the show in 2010 with a basic grasp of the English language and an even more basic grasp of actually singing.
He was famed as a mash-up master and interestingly lost his incapacity benefits after his exertion on the stage.
6. Bad Lashes 2008

The group who declared they were about to sing "Wonderwall by Ryan Adams" are often overlooked when these lists emerge.
Their cover of OASIS's Wonderwall was poor at best and their lack of musical knowledge blew us away.
5. Addictiv Ladies 2005

Another forgettable experience from the Addictiv Ladies, who were a group of 17-year-old girls that were put through by mentor, Simon Cowell.
Worryingly, Louis quite likes them.
Surprisingly, the college students have given up music.
4. Chico 2005

Thankfully, Chico time has well and truly passed. Chico was good fun, but his sexual innuendos got him through to live shows and they very quickly got very boring.
Chico was Sharon's act and previous to the X Factor, Chico was a holiday camp singer, I wonder how he managed to flirt with an entire audience instead of just Sharon Osbourne.
3. Nicola Festa 2010

This pop diva really ground on me, it's unbelievable he got through to the live shows. His rendition of 'Poker Face' by Lady Gaga really was cringeworthy.
Nicola's arrogance was most annoying with him claiming in boot camp that his "fame was inevitable."
2. Frankie Cocozza 2011

Frankie was a strange one, he did OK in the audition besides getting his bum out on national TV.
Frankie soon showed he got through because the judges thought he had a "bad boy" style which turns out isn't true. After again destroying a perfectly good song, Frankie continues to be an X Factor contestant this year.
1. Jedward 2009

I genuinely don't think I have to say any more. How a pair of Irish twins with an American accent and less talent than any other X Factor contestant have built a lucrative empire is beyond me.
John & Edward finally excited the competition pretty late on, and have since gone on to make TV adverts, have a #2 in the charts and sing for Ireland in the Eurovision song contest.
© Copyright IBTimes 2023. All rights reserved.