Country singer Tate Stevens has been named the winner of X Factor USA's second season, in the finale held at CBS Television City in Los Angeles.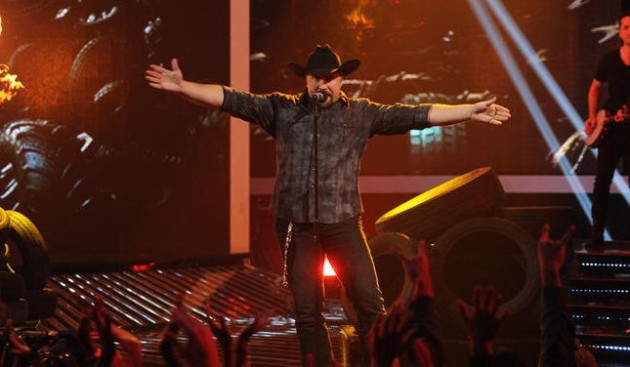 Tate saw off competition from Britney Spears' 13 year old protégé, Carly Rose Sonenclar, and the Simon Cowell-backed all-girl group Fifth Harmony, to take what was eventually a narrow win.
"You deserve this, I am proud to work with you and I think you represent the X Factor really, really well. On behalf of myself, Simon and all the other judges congratulations," his mentor, L.A Reid, said, after a win that will see Tate receive a £3m recording contract.
"You have to think that country music is still one of the biggest selling music genres going. (Country music fans) still go to concerts. They still go buy real CDs. They still go to the store and get the little plastic discs. So, I definitely think that country music is ready (to win The X Factor)," Tate was quoted as saying, ahead of the finale.
Meanwhile, Cowell also joined in the praise for Tate but he also pointed out Reid's contribution.
"Where [L.A.] was smart was that he let Tate make a lot of his own decisions. He sounded authentic. And again tonight, a lot of people in his position would have chosen better known songs... done a cover version," he explained, adding, "but he chose authentic country songs and he stayed true to his roots, which I think is going to do him awful lot of good long term. I could see this guy selling a lot of records."
The grand final also saw performances from Pitbull and former X Factor UK finalists One Direction, who performed the song Kiss You. The US version of this reality television show will return to Fox for a third season in 2013 and auditions will take place across the United States in March, April and May.