Xiaomi at CES 2017: Company unveils a TV thinner than an iPhone, a router, a drone and a lot more
Most of the products launched at the consumer technology fair will only be available in China.
Xiaomi's event at CES 2017 would make enthusiasts wonder whether there is anything the company has not produced in terms of consumer technology. The company's event showcased not just the regular mobile and television line-up, but a host of other products including a router, a drone, an electric folding bike, tons of smart home products and the highlight of its event – a television that is 30% thinner than an average iPhone.
Often dubbed as the Apple of China, the company came into the limelight for producing flagship-quality phones at budget prices and expanded its vision to produce a host of electronic goods mostly catering to home usage. Its fitness tracker and air purifier – especially in the Chinese market – are already a hit in developing economies in Asia, which the company maintains are its core markets.
As the craze of internet-of-things (IoT) continues to attract consumer electronics manufacturers, Xiaomi is no exception and its product line-up at CES 2017 shows how it is pushing the idea of a stronger Mi Ecosystem. Here is a look at some of the major products the company unveiled at the ongoing CES.
Mi TV 4
While Xiaomi has unveiled television sets before, its latest model is ultra slim, so much so that the company claims it is nearly 30% thinner than an average iPhone. At the TV's thinnest point, it's only 4.9mm wide, and the display has barely any bezels. The smart TV runs the Android OS, but is customised with Xiaomi's overlays. What's more is that the Mi TV 4 is modular, which means its components, such as the display, motherboard and sound system, can be easily swapped later for upgrades.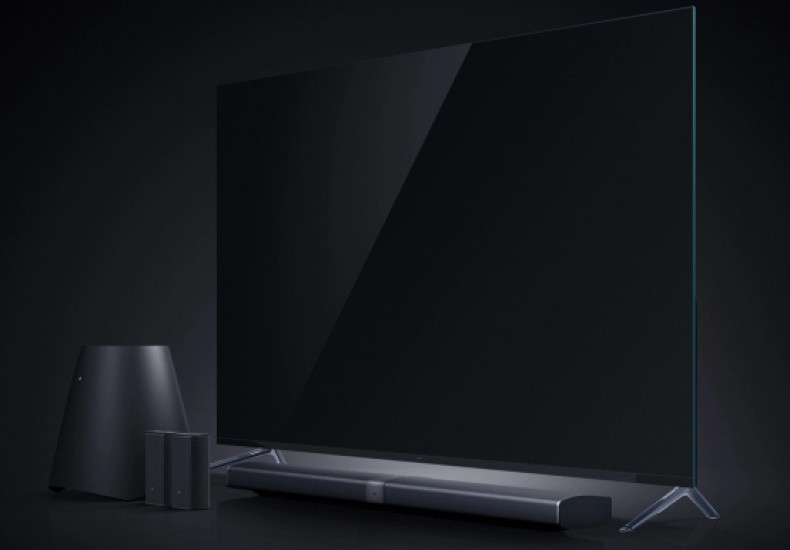 The company is also offering an independent home theater system with the TV that supports Dolby Atmos surround sound technology, letting users hear sound in 3D.
Mobiles
Although some of the models of the smartphones unveiled at the CES have been showcased in China, the company introduced Western markets to their innovation which they probably would not get to purchase. The Mi5 range was unveiled showcasing the basic Mi 5 model, the Mi 5 Pro, which has a ceramic body, and the Mi 5s. Along with this the Mi Note 2 with a curved OLED display and a white version of the already talked about bezel-less Mi Mix was also displayed.
Smart home products
Although Xiaomi VP Hugo Barra did not go into details of every smart home product, he did showcase the well-received Xiaomi air purifier, a robotic vacuum, the Mi 360 degree webcam and a smart rice cooker. He showed how through Xiaomi's centralised software all of these products could be controlled through a smartphone.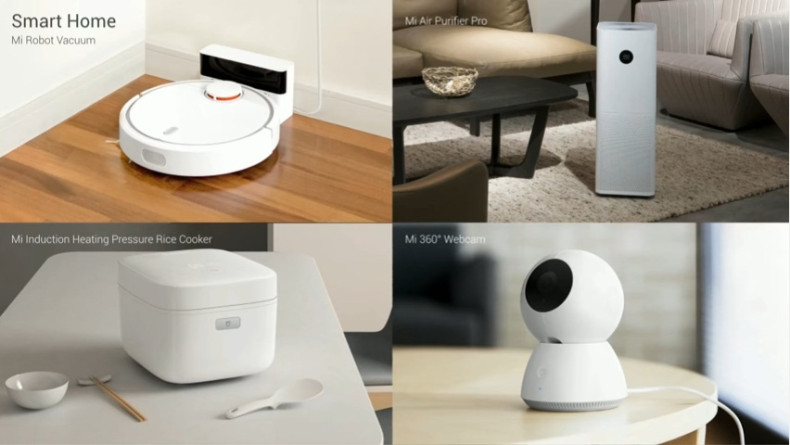 Xiaomi also introduced the Mi Router HD which runs on a Qualcomm processor and has an 8TB internal hard drive
Drones and robots
The company briefly spoke about its robotic division, which it has been working on to develop consumer friendly products. It also showed off its Mi Drone Quadcopter that is enabled with Wi-Fi and an HD cam.
However, most of these products will only be available in China for now, barring some phone models and the air purifier, which is likely to be retailed in the Indian market as well, Xiaomi's preferred market after China.