Yahoo CEO Marissa Mayer to step down after Verizon deal as remaining business to be named Altaba
Yahoo co-founder David Filo and four other board members will also be resigning.
Yahoo chief executive Marissa Mayer will resign from the board if the planned $4.8bn (£3.9bn) acquisition by US telecoms company Verizon goes through, the internet company announced.
In a regulatory filing with the Securities and Exchange Commission (SEC) on Monday (9 January), the company said Yahoo co-founder David Filo and four other board members, Eddy Hartenstein, Richard Hill, Jane Shaw and Maynard Webb will also be stepping down.
According to the document, none of their resignations are related to "any disagreement with the Company on any matter related to the Company's operations, policies or practices".
Following the sale of its core business to Verizon, the remaining units of Yahoo will operate as an investment company that will be renamed Altaba. The remaining assets include Yahoo's stake in Chinese e-commerce firm Alibaba and Yahoo Japan.
Current board member Eric Brandt will serve as chairman of the board, effective 9 January, while the other five remaining directors will govern Altaba following the takeover.
In July, Verizon signed a deal to acquire Yahoo's core business including its digital advertising, email and media assets. However, the deal has come under scrutiny after Yahoo disclosed two separate massive data breaches in recent months.
In December 2016, the company said an August 2013 data breach at Yahoo compromised personal data of at least one billion user accounts, including names, emails, telephone numbers and passwords – dubbed the biggest known hack in history. In September, Yahoo disclosed that a separate 2014 attack affected at least 500 million accounts.
"As we've said all along, we will evaluate the situation as Yahoo continues its investigation," Verizon said following the second disclosure. "We will review the impact of this new development before reaching any final conclusions."
Bloomberg, citing an unidentified source, had earlier reported that Verizon may be looking for a price cut or may back out of the pending deal altogether. However, the internet firm maintained that it is still "confident in Yahoo's value and we continue to work towards integration with Verizon".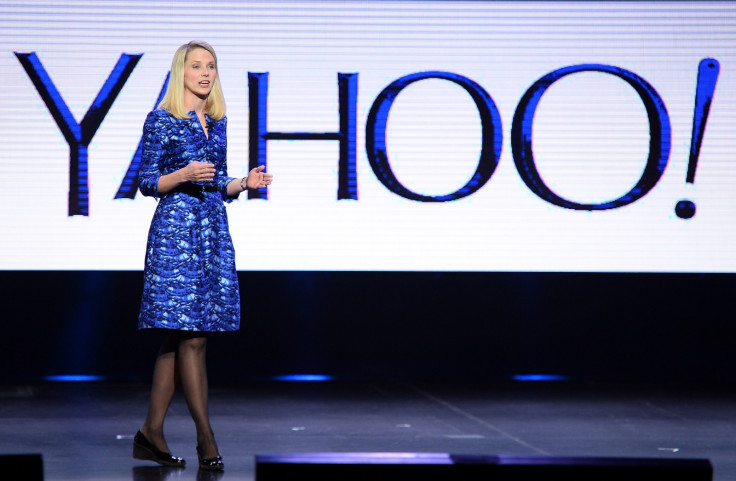 Mayer left Google to join Yahoo in July 2012, and was faced with the challenge of turning around the struggling Cupertino-based, taking a compensation package valued at nearly $60m. According to an analysis by executive compensation data firm Equilar and The Associated Press, Mayer topped the list of highest paid female CEOs of 2015.
Following the announcement of the acquisition, Mayer wrote in a post on Tumblr that she intended to stay on at the company. "For me personally, I'm planning to stay," Mayer wrote at the time. "I love Yahoo, and I believe in all of you. It's important to me to see Yahoo into its next chapter."
She is expected to walk away from Yahoo with a severance package of about $55m if the Verizon acquisition goes through.
© Copyright IBTimes 2023. All rights reserved.