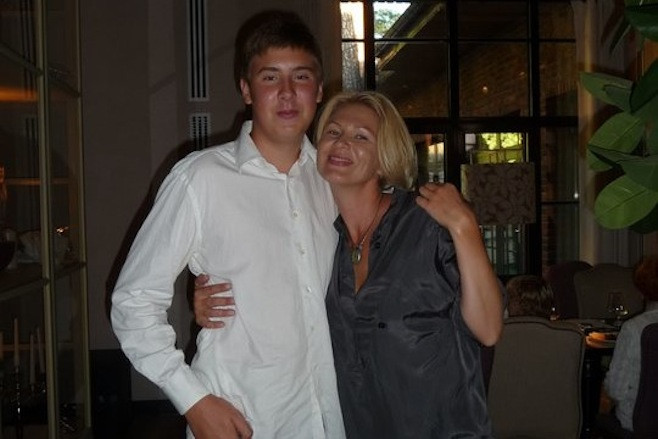 Police have arrested the 19-year-old son of a Russian billionaire on suspicion of strangling his mother to death. Yegor Sosin was allegedly under the influence of drugs at the time of his arrest.
Yegor, the son of retail tycoon Igor Sosin, was arrested at the Korston hotel in Kazan, Russia, after a fellow guest reported seeing him walking down a corridor covered in blood. The body of the magnate's ex-wife, Anastasia Sosina, was found in the hotel room she had rented with her son, prosecutors from Russia's Investigative Committee said in a statement.
She appeared to have been strangled with the cord of a charger for an electronic device, RIA Novosti reported. Itar Tass claimed that the two arrived in Kazan to attend the Family Constellations and Cosmic Power workshop of German psychotherapist Bert Hellinger.
"I met with mother for some kind of treatment procedures, mother gave me some pills," the younger Sosin told police in a videotaped interview released by prosecutors. "And later in the apartment – that is, in our hotel – some strange things started happening, hallucinations, as I see it now."
Igor Sosin is the owner of a number of retail chains, including DIY Project Russia and Starik Khottabych. At the Cannes Festival in 2014 Igor spent $4.9m (£3.2m) on 42 red designer dresses ordered directly from a catwalk fashion show as a gift for his current wife, the New York Times reported.
In 2013 it was claimed that he paid $1m to rent a property in New York's exclusive Hamptons for just two months over summer.
*This article was amended on 16/12/2015 to state that Anastasia Sosina was the ex-wife of Igor Sosin.