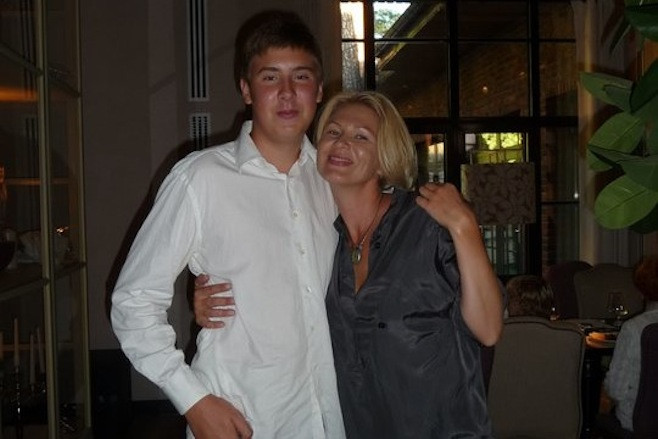 The son of a Russian oligarch who allegedly strangled his mother to death with a telephone cord while on drugs is undergoing psychiatric evaluation to assess if he was sane at the time of the murder.
Yegor Sosin was reportedly found wandering the corridors of a hotel in Kazan covered in blood in December. Police found the body of the 19-year-old's mother, Anastasia Sosina-Novikova, in a hotel room, and arrested him on suspicion of her murder.
Sosin was detained at a psychiatric clinic in Ufa, where he is undergoing psychiatric tests. A law enforcement source told Russian tabloid LifeNews that he was found to have been in a state of acute psychosis at the time of the murder, and is unlikely to be jailed.
However, Andrey Sheptytsky, assistant director of the Investigative Committee in Tatarstan, told Tass news agency that investigators had not yet received information on the outcome of the psychiatric evaluation, but confirmed that Sosin was being detained in Ufa.
The son of retail magnate Igor Sosin, Yegor Sosin was reportedly under the influence of drugs at the time of his arrest. He and his mother had travelled to Kazan at the time of the murder to attend the Family Constellations and Cosmic Power workshop run by German psychotherapist Bert Hellinger.