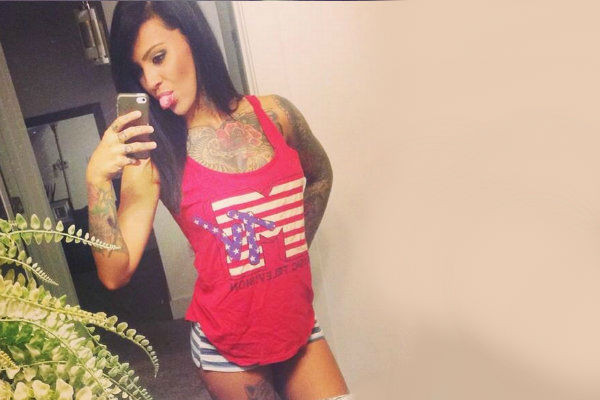 World Wrestling Entertainment (WWE) has fired model and wrestler Zahra Schreiber over allegations that she posted pro-Nazi pictures on her Instagram account back in 2012. The images included one of swastikas and a My Little Pony character sporting a Hitler moustache and wearing a red swastika, giving a one-armed salute.
The WWE issued a press statement that said they had released Schreiber "due to inappropriate and offensive remarks she made that were recently brought to our attention." WWE champion Seth Rollin's girlfriend, however, defended her post saying "I like history ha," adding that "the swastika means prosperity and luck. It was around way before Hitler turned it into an icon," TMZ reported.
The WWE, however, was in no mood to buy her explanation and went ahead with their decision to sack her. The organisation has been strict about racism and has taken immediate action against such behaviour. Previously, wrestling superstar Hulk Hogan was sacked for his racist remarks. While terminating his contract, the WWE stated that it was "committed to embracing and celebrating individuals from all backgrounds."
The former WWE veteran has revealed that he had suicidal thoughts after reports surfaced of him repeatedly using racist language in a vintage recording. He reportedly said: "I mean, I'd rather if she was going to f**k some n****r, I'd rather have her marry an 8-foot-tall n****r worth a hundred million dollars like a basketball player. I guess we're all a little racist. F*****g n****r."