Vlogging sensation Zoella is reported to be raking in more than £50,000 ($71,800) per month through her successful YouTube channel, according to reports. Financial accounts for the online star, real name Zoe Sugg, are said to have been filed earlier in March revealing the income she is receiving through her YouTube career, endorsement deals and other lucrative ventures.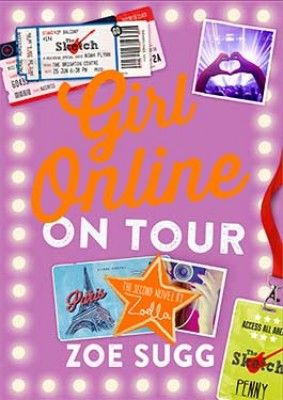 The Sunday Times claims to have obtained details of accounts filed by Zoella, 25, which show the vlogger earned nearly £400,000 in the eight months leading up to November 2014 while she is said to boast a monthly income of at least £50,000. Zoella is one of the UK's most successful vloggers with her channel, which launched in 2009, now boasting 10 million subscribers, a milestone reached in January 2016.
Aimed at teens, Zoella's channel offers advice and tips on beauty, fashion, cooking and other lifestyle areas with recent videos including My Everyday Make-up Routine, a Snapchat Q&A with her brother and fellow vlogger Joe Sugg, a Huge Boots Haul and Boyfriend Vs Brother featuring Joe and her boyfriend Alfie Deyes who has his own YouTube channels under the Pointless Blog brand.
In addition to earnings from her YouTube channel, Zoella generates income from endorsement deals by sponsoring products through her videos, her bestselling novels Girl Online and Girl Online: On Tour and her Zoella beauty lines which are stocked at Superdrug stores. In 2014, Zoella bought a sprawling property in Hove with Deyes, 22, which has an estimated worth of £1m.
Zoella's first book Girl Online broke records in November 2014 becoming the fastest-selling hardback for a debut author after shifting more than 78,000 copies. However, its success was mired in controversy when Zoella admitted she used a ghostwriter to pen the novel and she has also since faced accusations of hiring another blogger to write her blog posts. In 2015, Zoella and Deyes were transformed into waxwork figures at London's Madame Tussauds.
Watch Zoella's February 2016 Favourites: