After almost a year-long wait, YouTube vlogger Zoella has released her book sequel. As of today (20 October), fans can get their hands on a copy of Girl Online: On Tour, a follow-up to the adventures of fictional blogger Penny in Girl Online.
Zoella, real name Zoe Sugg, has penned the next chapter of Penny's new life as a public figure after the character's romance with American rock star Noah Flynn was exposed.
Of course, the path of true love never runs smooth and there are sure to be some bumps on the road when Noah invites Penny to join him on his European tour.
As a large chunk of Zoella's nine million subscribers get stuck into the sequel, IBTimes UK gives a rundown of what readers can expect from Girl Online: On Tour.
Penny is still keeping a low-profile on the Internet
After her relationship with Noah was revealed to a celebrity publication by her supposed best friend, Penny vowed to stay away from the Internet. When readers are reintroduced to the character in On Tour, the vlogger is still afraid of the spotlight and the negativity it brings.
Penny writes: "Even though so many people were supportive and lovely to me, it only took one nasty comment to send me back into a dark spiral. They are like monsters, but instead of lurking in the dark they are right there for everyone to see. They are all my worst fears rolled into one. They're a million nightmares."
Penny agrees to watch Noah support The Sketch on tour in Europe
With their romance still going strong away from prying eyes, Noah invites Penny to join him on tour in Paris, naturally, the most romantic city in the world. While she does agree, the blogger still has inhibitions about travelling, explaining: "Going on tour with Noah was a huge deal. It was the first time I was really, properly going to go away on my own.
"And, even though every detail had been raked over with a fine-toothed comb, I was still nervous about going... I can't believe I'm finally getting to see Noah in concert. It feels like I've been both waiting for and dreading this moment ever since he got the call that he was going to be supporting The Sketch on tour."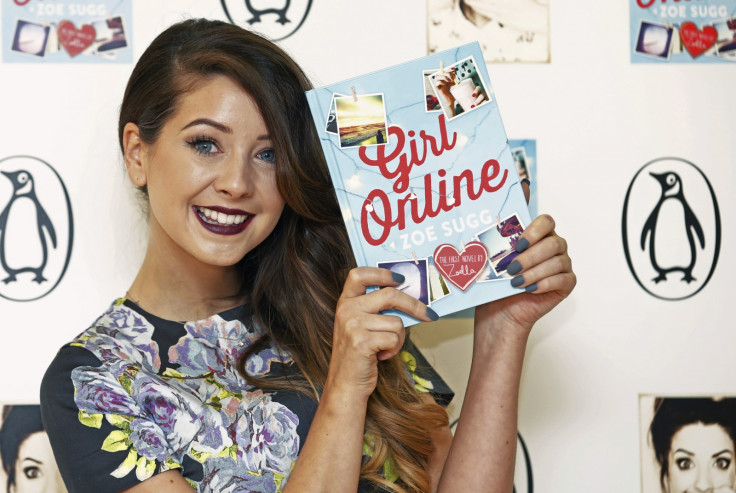 Penny continues to battle anxiety
Similar to Zoella's battle with anxiety in real life, Penny still fears the prospect of suffering a panic attack, especially when she is away from home. She tells her best friend Elliot: "It's my comfort sweater. I hug it to my face and breathe in the scent of my mum's signature perfume. It smells like home. It's to help with my anxiety. Miss Mills said that if I was worried about being anxious and homesick on tour, I should bring with me the one thing that will make me feel safe. That will remind me of home."
Will Noah and Penny's love be rocked by more drama?
On the one hand, relations between the couple appear to be going well as Penny gushes: "I can't believe I can be the silliest, clumsiest person in the world and Noah still loves me, no matter what... I'm in the city I love with the guy I love; could it get any more perfect?"
The situation appears to change later as she writes: "So much promise and anticipation seems to have spiralled into all of this. It's a runaway train I can't control."
Zoella wrote On Tour herself
A storm of controversy shrouded the release of Girl Online in 2014 when it was revealed that the book was ghostwritten with the help of author Siobhan Curham. However, Zoella took more of a hands-on approach with Girl Online: On Tour and wrote the majority of the novel herself with the assistance of editor Amy Alward.
Zoella told her 9.3 million YouTube subscribers in a video: "With Girl Online I also had an editorial consultant who helped me get everything down on the page and as it was my first novel it was all very daunting and very scary but I feel as though I'm learning as I go along so now it's just me and Amy for book two."
Girl Online: On Tour is available to buy now.