Zoella: YouTube vlogger writing Girl Online 2 book herself after ghostwriter controversy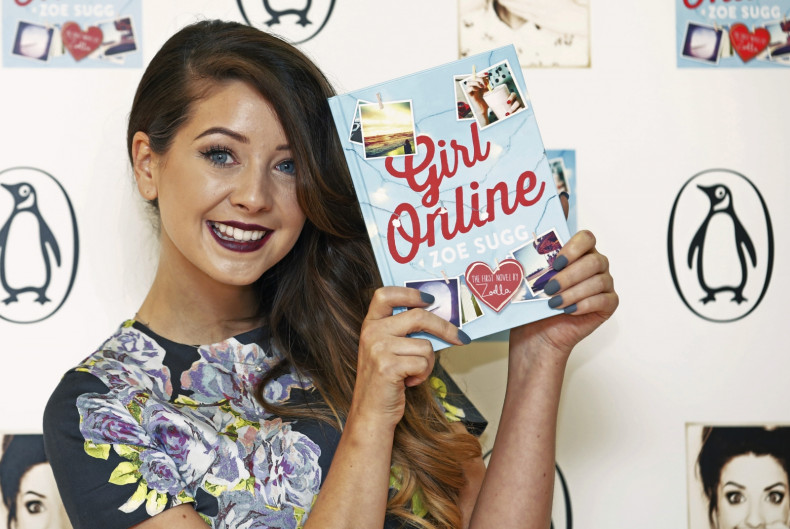 YouTube vlogger Zoella has confirmed that she will not be using a ghostwriter for her second book Girl Online 2.
The lifestyle blogger, real name Zoe Sugg, was widely criticised for not personally writing her bestselling first novel in November 2014, but has clarified that she is going it alone for the anticipated sequel.
In a video shared with her eight million subscribers, the 25-year-old explains that she is solely working with an editor, author Amy Alward from her publisher Penguin, for the follow-up.
"Amy's been coming to my house every week for the past four months... we essentially spend the day bashing heads and writing the book together," Zoella revealed.
She added: "With Girl Online I also had an editorial consultant who helped me get everything down on the page and as it was my first novel it was all very daunting and very scary but I feel as though I'm learning as I go along so now it's just me and Amy for book two."
While working on the first book, Zoella was helped by ghostwriter Siobhan Curham but this was heavily criticised by some fans who felt they had been lied to.
The blogger responded to the backlash via Twitter, claiming the characters and story idea was all hers.
The backlash against the Brighton-resident intensified when the book smashed records in its first week of release, selling almost 78,109 copies and making it the fastest selling book from a debut author in UK history. It has since sold nearly 350,000 copies.
Over the last two years, Zoella's fame has soared to dizzying heights and it was recently announced that the blogger and her boyfriend Alfie Deyes aka Pointlessblog, are being given waxwork figures at London's Madame Tussauds.
Girl Online 2 is slated for release in November but an official name for the book is yet to be revealed.
Watch Zoella discuss Girl Online 2 below: