2 policemen killed by unidentified gunmen in Almaty in Kazakhstan
Police sources said one of the attackers appeared to be 'a religious radical'.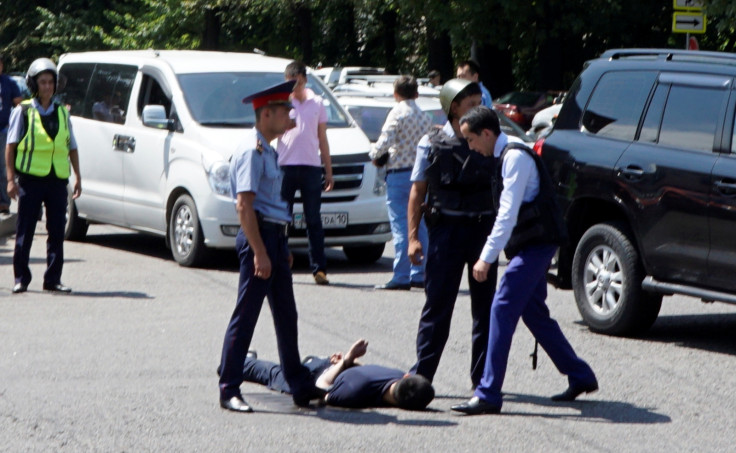 At least two policemen have been killed in Kazakhstan's financial capital Almaty on Monday, 18 July, after armed men opened fire in three different attacks in the city. The attacks that also left several policemen injured came amid an anti-terrorist operation underway in the country.
Security sources were quoted by some news agencies as saying that one of the attackers has been detained while another managed to flee.
Witnesses were reported as saying they heard gunshots at three different locations in central Almaty. The Interior Ministry of the country said several policemen were killed in the attacks. Conflicting media reports stated there were up to three casualties. Police have cordoned off several central streets in Almaty following the attacks. An area near an office of the KNB security service, where shots were also heard, has also been condoned off. The security service said in a statement that unidentified gunmen attacked their office and a police station in the area.
The Interfax news agency quoted a police source as saying that the attacker who opened fire in central Almaty appeared to be "a religious radical" and "a follower of non-traditional Islam". Such incidents of violence are very rare in the Muslim-dominated country, which is mainly an oil-producing nation, Reuters reported.
The news agency quoted some witnesses reporting gun shots, one of whom said over the phone that he saw a man with a rifle. Another witness said he heard fire shot from a pistol.
Under the anti-terrorism operation that was launched following an attack by a group of suspected Islamic State (Isis) supporters on gun stores and a national guard facility in the northwestern town of Aktobe, KNB had said in June that it detained several members of a group planning "terrorist acts using improvised explosive devices". Seven people were killed in that attack and 18 of the assailants were also killed.
© Copyright IBTimes 2023. All rights reserved.