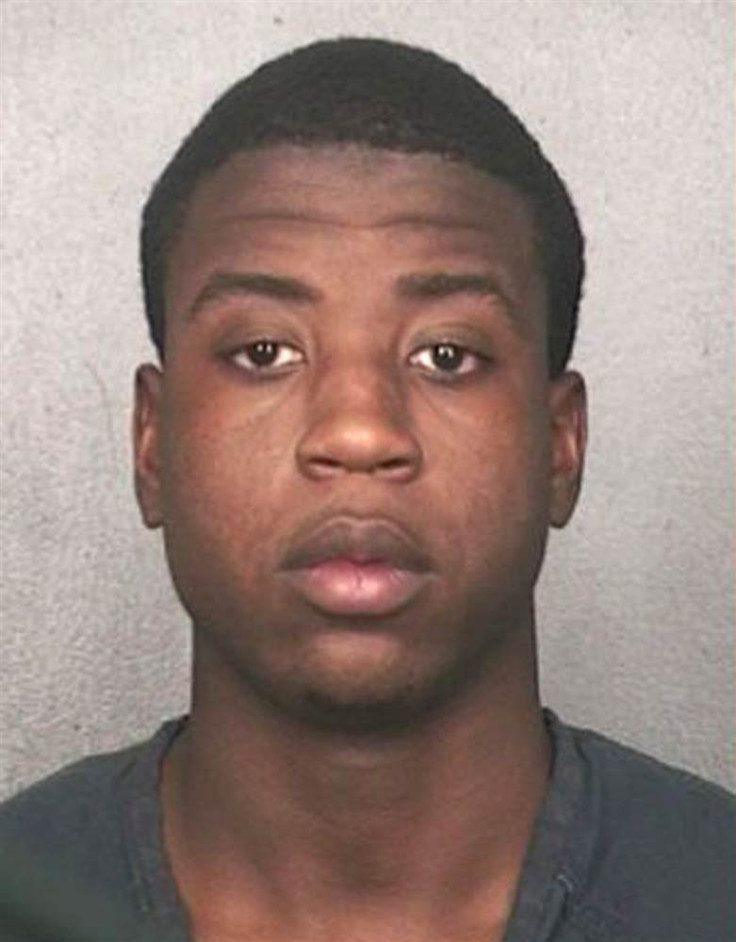 A nationwide alert has been issued for a Florida murder suspect believed to be armed and extremely dangerous who police say fled from a courtroom with the aid of his girlfriend and three others.
Dayonte Resiles' escape was plotted over time in jailhouse calls and visits, said Broward County Sheriff Scott Israel.
Resiles, 21, was awaiting an upcoming trial on charges that he murdered a member of the Halliburton Texas oil empire family during a home invasion robbery almost two years ago.
He was in a Fort Lauderdale courtroom on Friday (15 July) for a hearing to determine whether he would face the death penalty if convicted when he suddenly slipped out of his handcuffs and ankle shackles and broke for the door, said Israel.
Seventeen-year-old twin-brother friends of Resiles used their cell phones to signal another friend and Resiles' girlfriend that he was on his way to the getaway car, said officials.
Resiles' 18-year-old girlfriend, LaQuay Stern, was waiting for him in her parked silver BMW with Winston Russell, 22, under a bridge next to the Broward County Courthouse, according to law enforcement authorities.
Stern had a change of clothes for Resiles so he could shed his prison jumpsuit, and also handed him a police uniform in a plastic bag, Israel told NBC Miami.
Stern drove him to an apartment where Resiles then disappeared, said Israel. A $20,000 (£15,080) reward has been offered for information leading to Resiles' recapture.
"We've left no stone unturned. Every tactical unit I have available to me, the Fort Lauderdale Police Department and all our assets and resources — our canine, our helicopters, our marine patrol — are looking for Mr Resiles," said Israel.
The twins in the courtroom, Stern and Russell have been arrested. All four have been charged with escape and accessory after the fact to capital murder and are being held without bail.
An internal investigation has also been launched to determine if Resiles may have received help on the inside.
"There are only two ways to get out of cuffs — either they weren't put on tight or you have a cuff key," said Israel.
Resiles faces charges in the 2014 killing of Jill Halliburton Su, grand-niece of Halliburton Company founder Erie Halliburton. Her bound body was found stabbed multiple times in the bathtub of her Florida home.