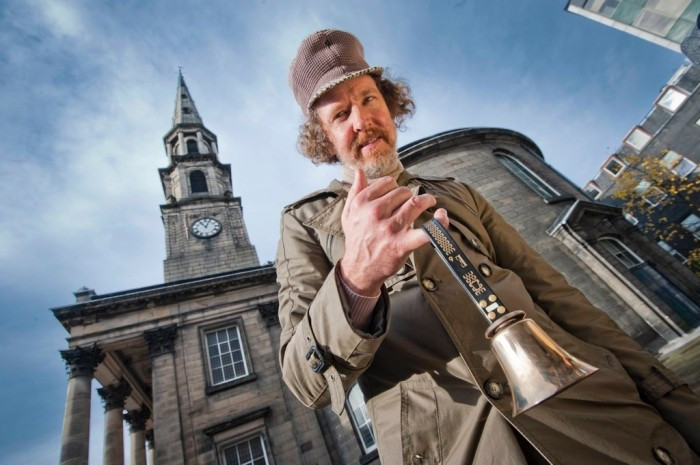 Can you imagine more than a thousand bells ringing together and welcoming the summer? Well, the United Kingdom is going to embrace an especially summery day next July 27 to celebrate the first day of the London 2012 Olympic and Paralympic Games.
On the opening day of the Olympic and Paralympic Games, Turner Prize-winning artist and musician Martin Creed will create "Work No. 1197: All the bells in a country rung as quickly and as loudly as possible for three minutes" throughout the U.K. as participants welcome 205 nations around the world.
In the once-in-a-lifetime event, people across the U.K. will be encouraged to ring different kinds of bells -- alarm-clock bells, bicycle bells, boat bells, cell-phone bells, church bells, cowbells, handbells, school bells, sleigh bells, town-hall bells -- to usher in the most-awaited sports event of 2012.
"It's by the people and for the people. On the morning of the opening of the games, it's a massive signal that something is happening," said Creed.
The bell-ringing event is part of the London 2012 Festival, which is the finale of the four-year Cultural Olympiad.
It is being funded by the U.K.'s National Lottery through the Olympic Lottery Distributor, and it has been commissioned by Discovering Places, the London 2012 Cultural Olympiad campaign to inspire people to discover the U.K.'s historical and natural heritage.
Ruth Mackenzie, director of the Cultural Olympiad and London 2012 Festival, said: "The commission shows the festival's commitment to world-class artists and to the values of participation. Martin Creed's wonderful idea gets everyone involved in the opening day of the games not just as an audience but as an integral part of the work."