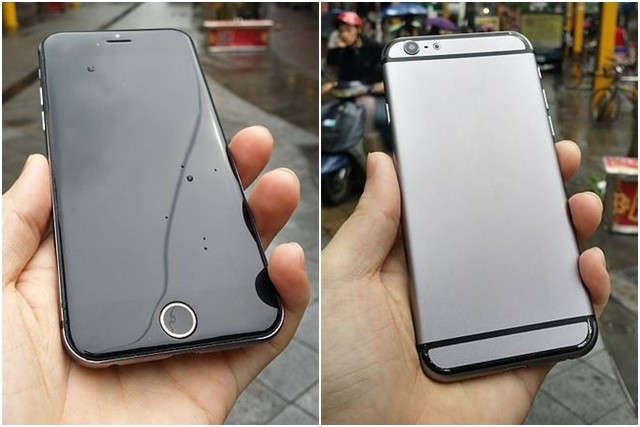 Apple's larger 5.5in iPhone 6 will launch along with the 4.7in variant, according to prominent Cantor Fitzgerald analyst Brian White, who is known for being the first watcher to reveal that Apple was planning to launch an iPad Mini back in 2012.
Given below is what the analyst has to say about the larger iPhone 6, according to BGR.
"Our research at Computex highlights that the majority of the accessory makers we interacted with today have already begun production in support of the 4.7-inch iPhone 6," White wrote in a note to his clients yesterday.
"During our China/Taiwan Tech Tour in April, we met with a small number of accessory makers that had started initial production of accessories for the 4.7-inch iPhone 6 but not the 5.5-inch version, but today's research highlights a much broader ramp of the 4.7-inch version."
He added, "Also at Computex, we noticed that a few vendors had already started work on accessories for the 5.5-inch iPhone 6 and the pieces were available at the show. Given the lack of data points in recent months around progress with the 5.5-inch iPhone 6 and growing scepticism in the media around a 2014 launch, we view this as a positive development.
"Based on today's research, we believe the timing of the 5.5-inch iPhone 6 launch appears to be in sync with our expectation around the unveiling (i.e., September) of the 4.7-inch iPhone 6."
However, White's predictions are in contrast to those of KGI Securities analyst Ming-Chi Kuo, who has had a better hit rate with predictions related to Apple products. He believes that Apple will release the 4.7in iPhone 6 variant in September 2014, while the larger 5.5in iPhone will have a release date in early 2015.