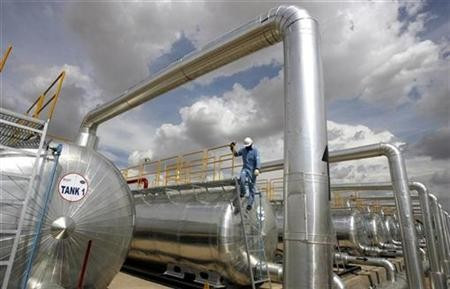 Authorities have busted a major ring of criminals who stole more than 50 million litres of crude oil from a major oil base in the Indian state of Rajasthan over a six-year period. Several arrests were made on Friday, 21 July in connection with the theft.
Drivers were authorised to fill tankers with water, a byproduct in oil exploration at the Cairn India oilfield. They were supposed to dump the water elsewhere. Instead, they used to fill the tankers with crude oil extracted from India's largest onshore facility. Media reports say the oil stolen from the field, operated by the subsidiary of British mining giant Vedanta Resources, could be worth up to $7.75m. The field produces about 175,000 barrels of oil per day.
At least 25 people have been detained by the police and more arrests are likely to follow as the law enforcement agencies continue their crackdown on the sophisticated network. Police are on the hunt for as many as 75 people including high-profile figures, local dealers and drivers.
Of the 44 tankers authorised to transport water from the field, 39 were used to smuggle crude oil by the accused. As many as 33 tankers have been seized by the authorities, and they are on the lookout for more.
The smugglers stockpiled the oil and then sold it to contractors engaged in road construction and for making diesel.
"The company suspected something fishy was happening and complained to us, and during investigations we found this was an organised ring," police officer Gangandeep Singla told the AFP news agency.
Massive oil tankers with a capacity of up to 40,000 litres are usually used to transport fluids like oil, water, and milk across India. Between 15,000 and 20,000 litres of crude oil is estimated to be illegally transported on a daily basis.