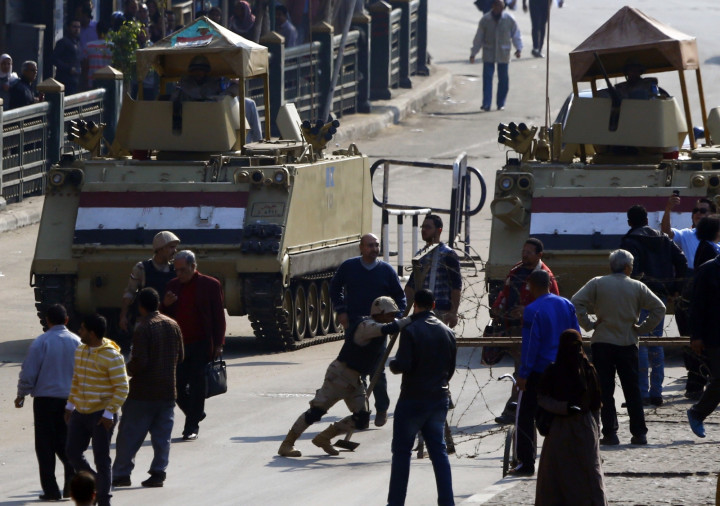 Dozens of Egyptians have gathered in Tahrir Square, Cairo, to voice their anger at the news that ousted President, Hosni Mubarak, has been acquitted of killing protesters during the 2011 revolution.
Conservative estimates suggest that several hundred protesters are currently demonstrating in Tahrir Square. Journalist Omar el-Hady, went as far as suggesting the crowd had grown to 5,000 protestors. It would symbolise the largest protest under Sisi's regime.
The square had been closed yesterday and security forces had erected barbed wire fences in order to prevent angry protesters from demonstrating against the court findings.
The 6 April 6 pro-revolution youth group wrote a post on Facebook, urging people to join demonstrations in Tahrir Square against Mubarak and the military regime.
Some protestors reportedly carried photos of relatives who were killed during the 2011 revolution. Strong chants were shouted, calling for the immediate execution of Hosni Mubarak.
A small group of about 50 protestors, unable to reach Tahrir Square, gathered close to Cairo's iconic Egyptian Museum. An Arabic hashtag, translated as "I'm going down to Tahrir", has been trending on Twitter in Egypt.
Several armed police trucks have reportedly arrived at the square in order to bolster security and tear gas have been prepared as the protesters become increasingly restless.
A live feed of the events was circulating for 50 minutes before it suddenly stopped showing live footage.