This year advent calendars have been making headlines – and not always for the right reasons. Some unexpected brands have decided to grab a piece of the Christmas merchandise action by branching away from chocolate and releasing their own. While they might be different to usual, many of them have missed the mark with customers.
Here is a list of advent calendars that have sparked controversy recently:
Crowned the most popular Youtuber in Britain, Zoella (real name Zoe Sugg) has an advent calendar that's causing quite the stir.
Since the majority of her following are young girls, the item's £50 price tag infuriated many parents and social media users, who argued she was exploiting her fans.
Things only got worse when it was revealed that many of the items within – a cookie cuter, bauble, confetti and purse to name a few – cost nowhere near the amount she was charging.
One Boots customer called LauraLovesFashions reviewed the product and put: "Brought for my cousin but she was too eager and opened it all in 1 sitting. Its so much cheap tat and 2 candles... I want my money back!" In addition to this, numerous outlets reported on the event which seemed to cause widespread anger.
The criticism was so bad that Boots announced today that it would slash the price to £25.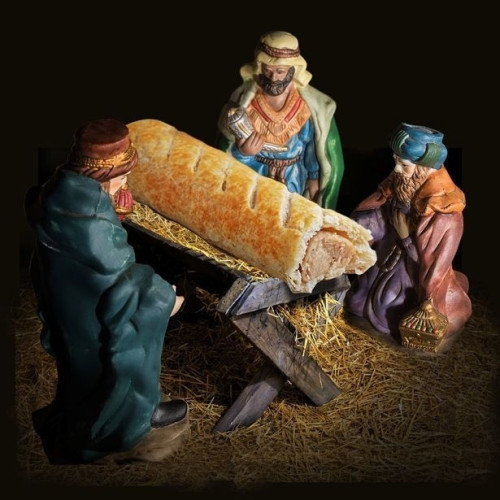 No, you're not imagining things. Greggs announced it was releasing an advent calendar this year with numerous baked goods available. Unlike the Zoella saga, it's impressively worth between £35 and £60, with some editions including redeemable vouchers.
In the run up to its release, Greggs included some promotional images of the Nativity scene except with one major difference –baby Jesus was instead a sausage roll. The edit caused a negative response online as users argued that the image was offensive and disrespectful.
One Twitter user put: "Tbh I'm glad Christians kicked off and Greggs apologised for replacing Jesus with a sausage roll. No other religion would stand for that nonsense."
Not everyone was angry however.
The pastry company apologised today for any bad feeling the advert may have caused.
WHSmith 25 eraser advent calendar (£6)
So WHSmith have decided that every child wants a novelty rubber in the run up to Christmas. Better yet, behind the door for Christmas Eve there are two!
When Twitter users questioned why on earth any child would want so many rubbers, one joked: "That's one hell of a way to tell your kid he was a mistake."
---
Whether it's rubbers, overpriced trinkets or a steak bake, these advent calendars are all on sale to cater to your Christmas wishes.