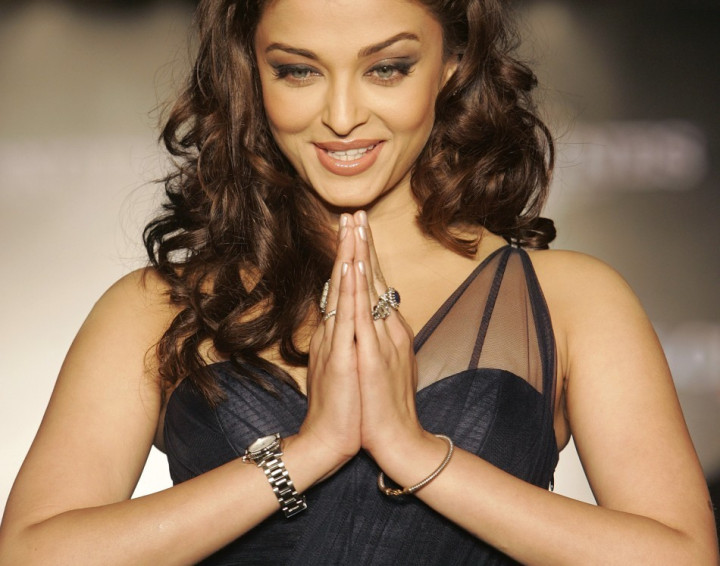 Indian actress and former beauty queen Aishwarya Rai Bachchan may soon be returning to the silver screen after a long break from acting career following her pregnancy and delivery.
Bachchan, who was supposed to play the lead in Madhur Bhandarkar's Heroine in 2011, had to drop out of the movie casting due to her pregnancy. She had been on a break ever since.
Now rumors have it that the 39-year-old actress who was last seen with Indian actor Hrithik Roshan in Sanjay Leela Bansali directed movie Guzaarish, released in 2010, may be returning to screen with the same actor after three years. She is rumored to be making her comeback with director Karan Malhotra's upcoming movie Shuddi, starring Roshan.
Bachchan, during an interview in Cannes had hinted that she may be making a comeback soon and has been going thorough scripts and considering a few. Though there are no official announcements, rumors suggest Shuddi will be released around November 2014. If the rumors are true, this will be the fourth film casting Bachchan and Roshan together, the other ones being Dhoom 2 and Jodhaa Akhbar.
Bachchan gave birth to daughter Aaradhya in November 2011 and thereafter told many publications in her interviews that she loved being a full-time mother. Bachchan was also targeted by media for not bouncing back into her pre-pregnancy shape immediately after her pregnancy but she refused to bow down to the popular demand and took her own time to get back in shape.
The woman, often entitled one of the most beautiful women in the world has been increasingly making public appearances ever since the beginning of this year, flaunting a more toned and slim figure. She made headlines during 66th edition of Cannes film festival with her unique choice of clothes and a much slimmer figure.
She recently surprised her fans when she appeared with Aaradhya along side her father-in-law and legendary actor Amitabh Bachchan outside their Mumbai Mansion on Sunday. See the photos here.