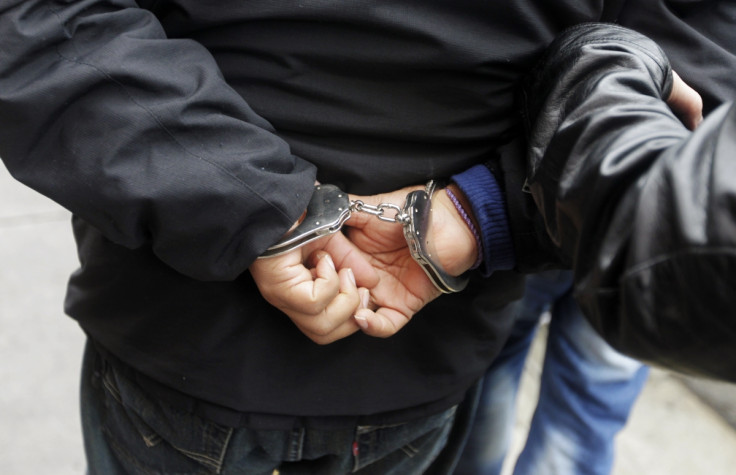 A Utah man has been charged with the murder of his wife on an Alaska cruise, Federal Bureau of Investigation (FBI) Special Agent Michael L Watson said.
During a press conference on Thursday, 27 July, officials said that Kenneth killed his wife Kristy Manzanares aboard the Princess Cruises ship on Tuesday night following a "domestic dispute".
The official affidavit has said that the 39-year-old mother had a severe head wound and was pronounced dead about 20 minutes after the incident.
An acquaintance of the couple, who walked into the cabin after the incident, said there was blood spattered on multiple surfaces. He added that Kenneth said he killed his wife because she would not stop laughing at him.
The witness added that the man's hands and clothes were soaked in blood.
Another witness Charles Rowlen said he and his wife were two decks above at the time of the incident.
"It was an evening for us, so we came in and turned in. My wife was taking a shower and I heard terrible screaming. "I mean, you know it wasn't normal," Rowlen told KOMO News.
"A little girl from that room came running out calling for help ... that her parents had been in a fight. She sounded pretty desperate," another passenger of the cruise said.
However, it is not clear whether someone was present in the room at the time of the fight. The couple was reportedly travelling along with their children.
"We conducted approximately 200 interviews of passengers and crew members," Marlin Ritzman, FBI special agent in charge of the Alaska bureau, told reporters.
Bail has not been set for Kenneth and a preliminary hearing is scheduled for 10 August, Chicago Tribune reported.
The ship was on a seven-day round trip from Seattle on Sunday, but was diverted to Alaska's capital city of Juneau nearly five hours ahead of its scheduled time on Wednesday after the tragedy unfolded.
It was originally scheduled to carry its 3,400 passengers and 1,100 crew on a scenic tour around the Tracy Arm fjord near Juneau, but the event was cancelled.
Princess Cruises said in a statement that all the passengers will receive around $150 (£114) onboard credit because of the mid-way disruption of the trip.