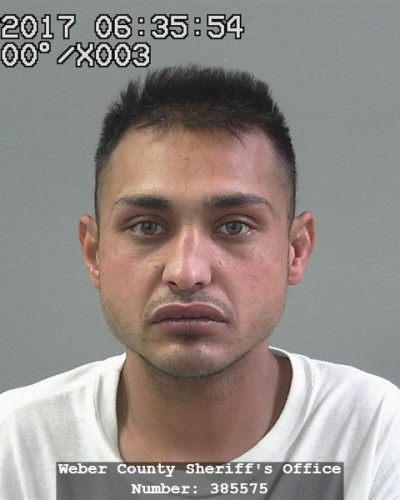 A Utah couple who abused their three-year-old daughter so badly that she died, tried to hide her injuries with makeup, prosecutors said in charges filed on Tuesday (11 July).
Brenda Emile, 22, and Miller Costello, 25, face charges of aggravated murder for beating their daughter, Angelina Costello, to death. They were arrested after police received a phone call on 6 July reporting that the girl was unconscious and not breathing.
Police discovered videos taken on a mobile phone that showed the abuse the little girl suffered for almost a year-and-a-half before her "extremely malnourished" body was found at the family home.
The videos show Costello and Emile taunting their daughter with food, before taking it away and disciplining her.
"Officers on scene immediately recognized the child victim had bruising, contusions, lacerations, burns, open sores and abrasions all over her face, hands, legs, head and neck," a police statement read.
"The child victim's facial features were also sunken in, void of definition from muscle or fat. Some of the child victim's injuries appeared recent and acute while other injuries appeared to be in various stages of healing," police said.
The little girl was covered "in a thin layer of what appeared to be makeup in an attempt to conceal the injuries," according to prosecutors.
Emile told officers that she had used makeup to conceal some of her daughter's injuries, "so that they didn't look as bad."
Two other children were removed from the house and taken by child services. Emile and Costello could face the death penalty if found guilty.