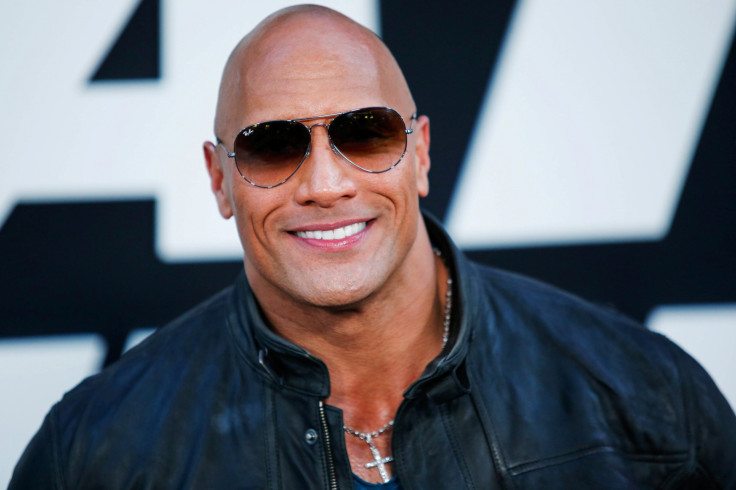 Don't let the mega-muscles and piercing glares fool you; Dwayne Johnson is one funny man. And if his various comedic movie roles have not proved that already, the fact that this weekend will mark his fifth appearance on Saturday Night Live, definitely should.
SNL released the promo for its season finale, which airs on Comedy Central on 20 May, and the clip features The Rock piggybacking on cast member Beck Bennett as they make their way on stage. Bennett, who looks to be about half Dwayne's size, obviously struggles under his heavy all-muscle load.
"Hey, why am I doing this again," he asks as he staggers forward.
"I gotta save my strength for the show, buddy," Johnson replies, clearly enjoying the entry theatrics. This upcoming appearance on the show will mark the Baywatch star's entry into the illustrious "Five Timer's Club", which most recently featured Melissa McCarthy for her hit impersonation of White House Press Secretary Sean Spicer.
In the promo, the 45-year-old actor decides to swap places with Bennett, who is more than happy to hitch a ride on Johnson's broad shoulders. Taking the opportunity of a lifetime to piggyback on The Rock, the rest of the cast also climbs on board, even holding on to his denim-clad legs.
"You see guys, I'm always here for you and I always have your backs," the actor jokes before showing off his strength, carrying 11 cast members as he makes his way across the stage to get a cookie for Leslie Jones.
He later also posted a behind-the-scenes photo on his Instagram page, with the caption: "I got you all. I am your safe place. Grab my body parts. I mean, hold on."