A body has been discovered by detectives hunting a murder suspect implicated in the deaths of a woman and two children in Allerton Bywater, West Yorkshire. The man police say is 'linked to their investigation' was found over 100 miles away from Allerton Bywater – in South Stack, Anglesey.
Earlier on 2 February three bodies, those of mother-of-three Geraldine Newman, 51, her daughter Shannon, 11, and son Shane, six, were discovered at a terraced property in the village. They were understood to have been bludgeoned to death with a hammer.
The discovery was made by a friend of the family, after the trio were last seen alive on Sunday, and police began searching for Newman's estranged husband Paul, 42. Although the body has not been formally identified, police in North Wales and West Yorkshire have been working together on the case since the discovery at 5pm.
Officers had searched the home of Paul's parents' in Wakefield, six miles away, before the body was found. A police cordon remained at the property - and as the news emerged tearful neighbours expressed their sorrow on Beeston Way, where the incident took place.
It is understood that Newman worked as a manager at a local Wilko store. A spokesman described Newman as a 'loyal' team member for the last 23 years. He said according to the Daily Mail: "This is tragic news and has devastated everyone who worked with Geraldine as well as impacting team members across the company.
"Our heartfelt thoughts and condolences are with her family, friends and colleagues at this very difficult time and everything is being done to support those Team Members who are affected by this tragic news."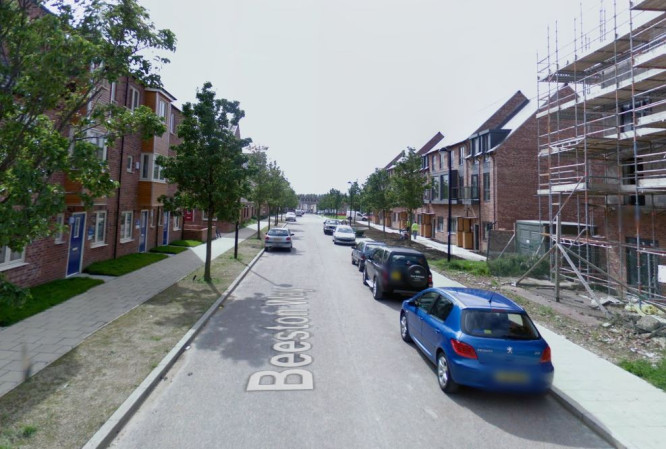 Detective Chief Inspector Warren Stevenson, of West Yorkshire Police, said: "The investigation is in its early stages and positive identification of the victims is still to be completed. We are currently in the process of informing family members and will not be able to publicly confirm the identities of the victims at this stage.
"Post-mortem examinations are yet to take place to establish the causes of their deaths but the victims have died in suspicious circumstances and therefore we are treating their deaths as murder. Initial indications are that this is a domestic-related incident.
"We are carrying out a full and comprehensive investigation into the circumstances surrounding their deaths and are conducting extensive enquiries."