Hollywood A-lister George Clooney has reportedly been forced to bulk up his security detail after his lawyer wife Amal received death threats. The human rights lawyer is representing the jailed former president of the Maldives, Mohamed Nasheed, and has been bombarded with disturbing messages spurring her worried husband to take drastic measures.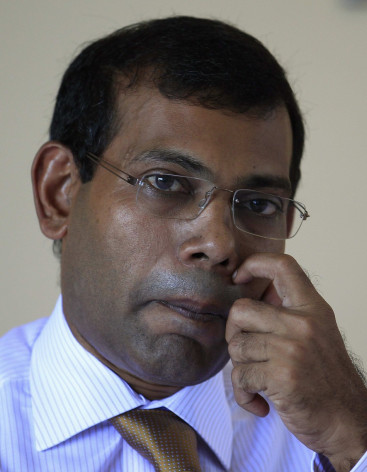 According to South Oxfordshire district councillor Paul Harrison, who has been in negotiations with the Clooneys since plans to put up cameras around their Grade II listed Berkshire home were denied, said his wife's safety is his number one priority. "Security isn't so much for him but for her," he explained "From George's point of view, the high-level legal work she does and the death threats she gets, it's quite serious".
In 2008, Nasheed become the first democratically-elected president of the Maldives. However, fours year later he claims that he was ousted at gunpoint. " It will be better for the country in the current situation if I resign. I don't want to run the country with an iron fist. I am resigning," he said in a nationally televised address at the time.
He was later jailed for 13 years last year under anti-terror laws but his trial was condemned by the United Nations which termed it as "deeply flawed" and a UN tribunal ruled in favour of Nasheed pronounced his detention illegal.
Nasheed's jail sentence was later commuted to house arrest. However, in August 2015 police took him back to prison in a surprise move that drew fresh criticism from the U.N. and the U.S. but he was given leave to visit the UK for spinal surgery early in 2016.
Clooney said "I do" to the Amal in Venice, in a lavish ceremony attended by over 100 guests, including Matt Damon, Cindy Crawford Bono and Anna Wintor. The nuptials was a four-day marathon which included five-star hotel rooms, water taxis, poolside parties, designer dresses, and a wedding reception on the Grand Canal.