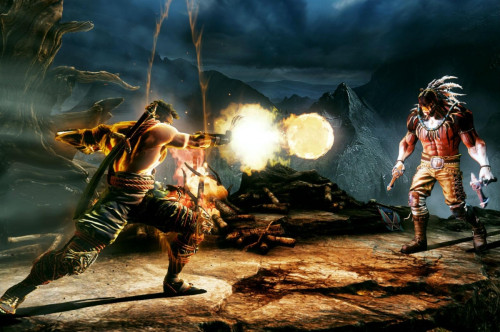 Online retail giant Amazon has now acquired video game developer Double Helix Games, who is best known for titles such as Killer Instinct (Xbox One).
Amazon's Foray into Gaming
Amazon confirmed that the acquisition was a part of its "ongoing commitment to build innovative games for customers". Recent developments indicate that the company is making a massive push towards gaming and entertainemnt.
It is worth noting that this isn't Amazon's first video game based acquisition since it purchased casual game maker Reflexive Entertainment in 2008.
The company has also been courting video game developers to make games for its purported upcoming micro-console. Recent reports even indicate that the console, which will cost below $300, was recently used to demo several popular Android and iOS games.
It is expected to be launched later this year. TheVerge also noted that the company has been heavily recruiting for its Amazon Game Studios in recent times.
About Double Helix Games
Established in 2007 through the merger of two Foundation 9 studios, The Collective and Shiny Entertainment, the California based company has 75 emplpoyees on its payroll. It has titles like Earthworm Jim, Sacrifice, Silent Hill: Homecoming, MX vs. ATV Reflex, and others to its credit.
Most recently, the studio produced a popular fighting game, Killer Instinct, for Microsoft's next-gen Xbox One console. There is no information on whether it will continue to support Killer Instinct by releasing new characters and content.
At the moment, the developer is coming out with a reboot of the 16-bit platforming classics Strider for PC and consoles.