Actress Amber Heard arrived in LA this morning (13 August) for the latest deposition in her ongoing legal battle with Johnny Depp. Looking somber, the 30-year-old actress made her way through a throng of photographers as she entered the offices of Depp's attorney Laura Wasser.
The Hollywood star was accompanied by her own legal team as she arrived to discuss a possible settlement in her domestic abuse case.
According to TMZ The Rum Diary actress is expected to make a settlement proposal to bring an end to the ugly legal battle between the two stars that has been making headlines since their marital breakdown went public in May.
It's the third time that Depp's legal team has attempted to depose Heard. She was previously called for a deposition a week ago but according to TMZ, refused to enter the conference room and left in a distressed state, resulting in the deposition being postponed.
The actress recently denied that she leaked a video of her caught in an apparent altercation with her estranged husband. In the video released by TMZ the Pirates Of The Caribbean star is seen slamming kitchen cabinets and swearing.
"You want to see crazy, I'll show you something crazy," he says as he fills a glass of wine. When he notices that his wife is filming him he says: "Oh, you got this thing going? You got this going!" as he attempts to seize the recording device.
In a statement the actress said she had "underestimated" the emotional impact divorce proceedings would have on her.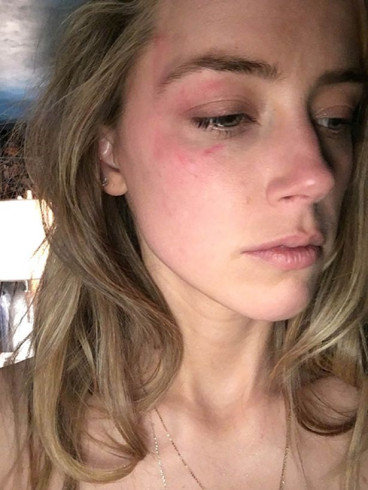 Heard has alleged that she was "physically, psychologically and emotionally abused" by Depp throughout their 15-month marriage. She was granted a temporary restraining order against her estranged husband after she told a judge she "lived in fear" of the actor and was afraid he would return to the L.A. home to "terrorise me physically and emotionally."
The actress also shared images of injuries she claims to have suffered in an alleged altercation, which appear to show bruising around her eye.
The restraining order, which stated that Depp must stay 100 yards away from the actress and ruled that he should not try to contact her until the divorce hearing, was later extended. Depp who denies all the accusations made against him is now fighting against having the restraining order against him to be made permanent.
If the pair do not reach a settlement today, the actress will be required to give a deposition in person to the court on Monday Mail Online reports.